Learn more about finances, resume writing, interviews, career planning, and more with the student resources provided on this page.
Career planning
CAREERinsite is your one-stop guide to career planning. You'll find everything you need to plan your work and learning here.
Occupations – OCC Info
Need help finding a job that fits who you are? You've come to the right place—you'll find more than 550 occupations to choose from. Learn what subjects you'll need to take and whether your personality suits the job. Discover how much you can earn and what your duties will be. It is your path to plan. So start here.
Occupations in Demand – OCC Info
Want to know what jobs Alberta employers will need to fill over the next few years? Researchers keep an eye on the labour market and put together lists of careers in demand. Take a look and see if one of these occupations might work for you.
Thinkin Blue also provides students with a safe and inclusive place to build a personal landing page to house their resume, with easy access to the application process. Thinkin Blue can help students succeed in their careers before they even graduate.

Among offerings: job seeking, networking, skill development opportunities, and a unique way to connect with the brands they care about.
Please click on any of the icons below to access the publication PDFs.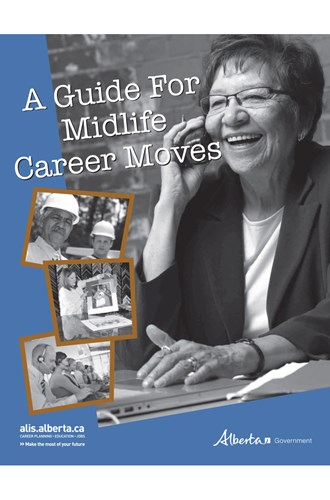 Take stock of your skills, interests, finances and work options so you can make a successful midlife career transition.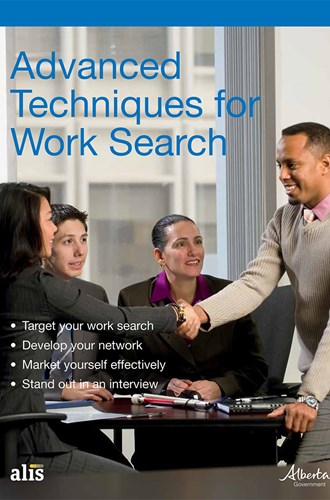 You have the work experience or post-secondary training. Now it's time to find a new career. Learn the latest on resumés, cover letters, networking and Internet job-hunting.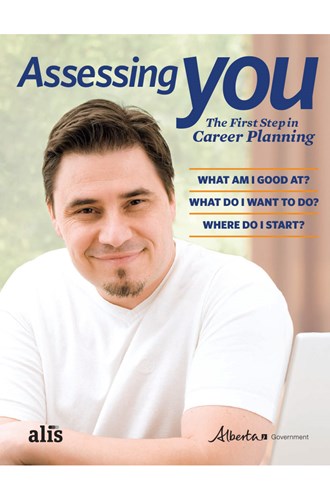 What skills and assets do you have for the job market? What skills and assets do employers want? Find out how to identify your strengths and package them for today's world of work.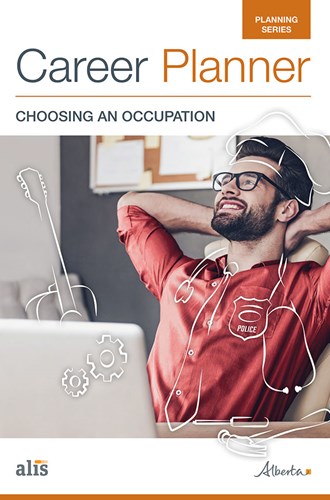 Trying to decide on an occupation? This workbook is full of exercises and tips to help you find the career that best suits you.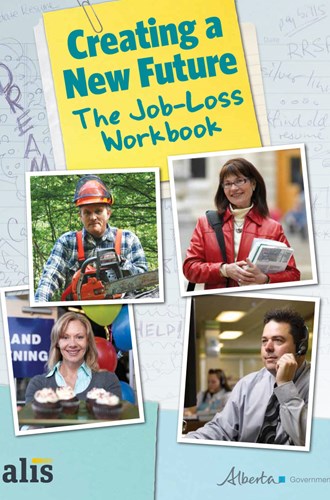 Are you suddenly without work? This workbook can guide you through your response to job loss, severance negotiations, financial planning, retraining and work options with exercises, examples and practical information.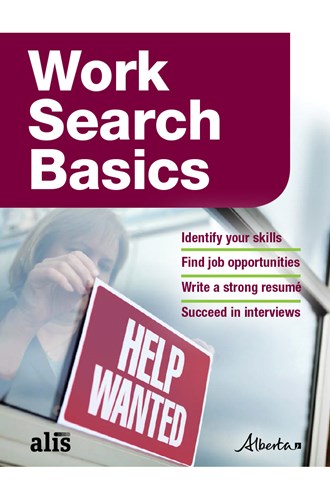 Learn how to create the right resumé and cover letter, get tips on networking and interviewing effectively and find work that's the best fit for you.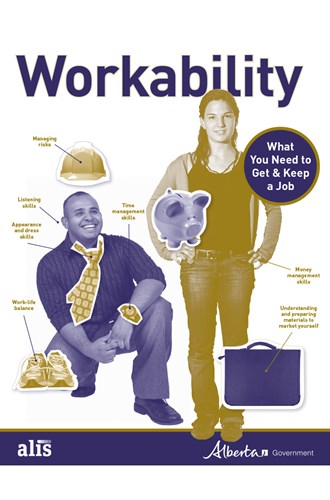 Employers look for key skills, attitudes and knowledge when they hire or promote their workers. Learn how to develop your workability through exercises, checklists, personal stories and more.
Education planning
Discover how to plan for and be successful in post-secondary.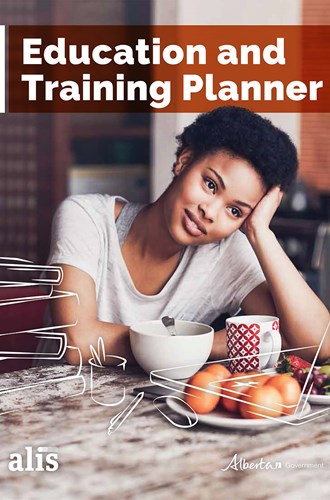 Are you planning to take an education or training program? Explore the programs you need and the steps required to make this change.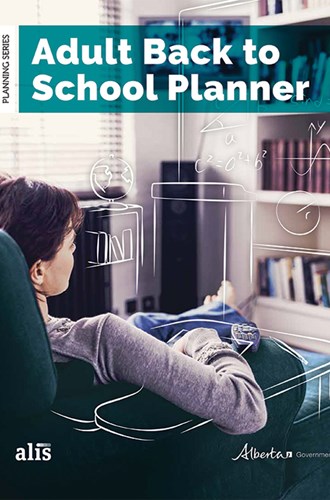 Build a better future by going back to school. Check out these tips on how to cope with change, plan for school, take care of your kids, budget your money, get your homework done and maintain some life balance.
Transferrable, employment, life skills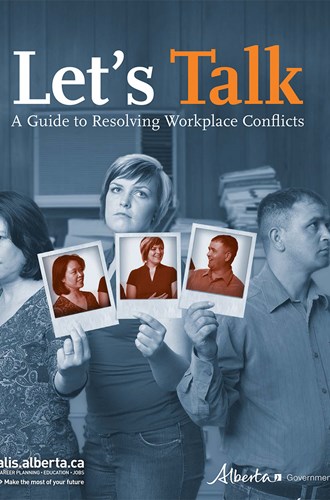 Discover how the right words and questions can increase morale and lead to better problem solving in the workplace. This guide contains information on how to handle situations internally and where to go for outside help.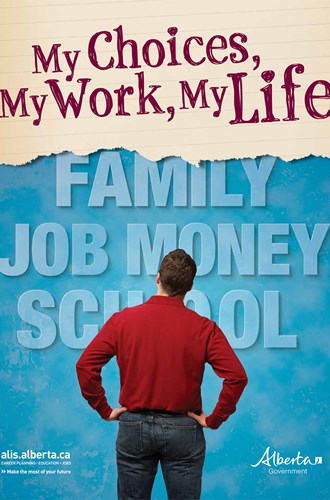 Whether you are career planning, changing your job, upgrading your skills or trying to work with personal needs, this guide will lead you closer to your life vision.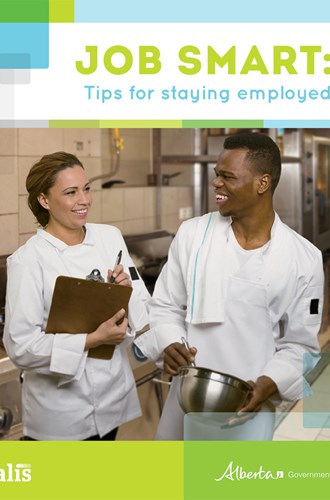 You're hired, but can you keep the job? Figure out what your employer wants, learn self-assessment strategies and get tips on solving common workplace problems.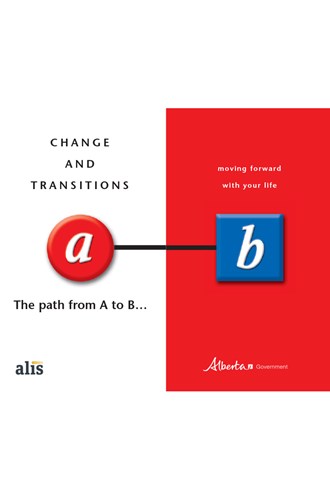 Change the way you look at change. Explore the opportunities, stresses and transitions that change brings through these examples, exercises and strategies.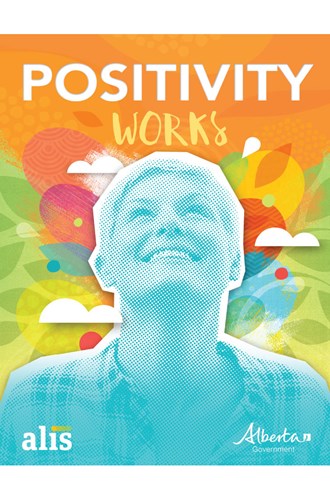 Do you want less stress, get along well with your team or feel better about yourself? Find out how a positive attitude can work well for you on the job and in your personal life.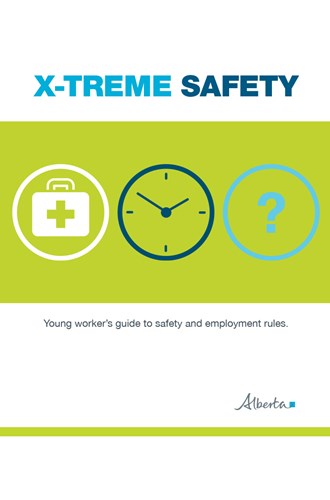 This handbook for young, inexperienced workers is packed with information about the newest occupational health and safety regulations, rights and responsibilities. Through personal stories, quizzes and checklists, youth gain the information they need to contribute to working in a safe, healthy and fair work environment. Authorized by Alberta Education.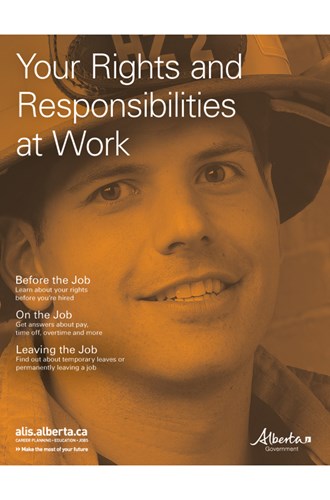 The world of work can be confusing when you're just starting out. Pay slips, deductions, holidays, workplace health and safety and human rights are just some of the issues explained here. Understand your rights and responsibilities at work.