Keyano College Library is integral to the education process and acquisition of lifelong learning skills. The Library takes a leadership role in facilitating the learning process through access to – and provision of – appropriate learning resources, services, and technology.
Our mission will be accomplished in these ways:
Teaching how to access resources and use library technology effectively.
Selecting resources, in consultation with the Keyano College community, that meet the needs of faculty, students and administrators.
Making materials accessible by using up-to-date technologies and following library best practices.
Facilities
Our facilities include areas for quiet study, online research, group study and comfortable reading.
Study carrels
Group study rooms
Computer lab
Quiet areas
Soft seating for reading and listening to music
Book A Study Room Here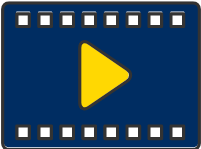 How To Book A Study Room (video)
Printing and Equipment
The Library has the following equipment available on site:
Charging cords
Chromebooks
Chromecasts
Headphones
Keyboards
Laptops
Photocopier
Portable DVD players
Printer
Projectors
SAD Lights
WebCams
For more information, please see our Technology page.
How did we do?
The Keyano College Library would love to hear what you think of your library, staff, and the service you received. Please take a few minutes for this brief survey and let us know your thoughts.