Keyano Sponsored Plans
Health Benefits – Sun Life
1-800-361-6212 – Monday to Friday 6 a.m. to 6 p.m. (MST)
For eligible employees, Sun Life is the provider for the following:
- Medical – prescription drug coverage, vision, paramedical services, and medical supplies.
- Dental – regular checkups and cleaning, major restorative services, and orthodontics.
- Life Insurance – benefit up to 2.5 times your annual salary.
In addition, employees have access to online wellness resources such as a Stress and Anxiety Guide, Mental Health and Workplace Support, Financial Wellbeing and Fitness, and a Lifestyle Guide (as examples). For more information access your account here.
Employee Family Assistance Program (EFAP) – Homewood Health
1-800-663-1142 – 24 hours a day/7 days a week
Homewood is our EFAP provider and provides health resources/support. You can sign up to the platform via the website or call 1-800-663-1142.
What type of support will I receive if I contact Homewood?
Homewood assists with crisis counselling and life events for employees and their dependents. They also provide health support resources regarding relationships, health, finances, legal, childcare, aging parents, and much more.
What happens when I call?
The on-call support will ask you a few questions to assess the type of support you require and the service delivery method you want. They will follow up with you via email or phone to establish an appointment with a service provider.
Does this cost me anything?
No, this is included in your benefits plan.
How many sessions will I be able to access with a counsellor?
You will typically be set up for 4-5 sessions, however, your counsellor will connect you with additional support if longer-term support is needed.
Do I have to see a counsellor or other support in person?
There are different service delivery methods of support – telephonic, in-person, and online.
Health Services Department
780-791-4808 – Monday to Friday from 8:30 a.m. to 4:30 p.m.
Provides private and confidential health and wellness support with a registered nurse. Visits are free and provincial health care is not required. Visit the Health Services Department webpage.
Training and Events
Check back soon for more training opportunities and events.
Wellness Spotlight

LinkedIn Learning and Employee Wellness
Keyano College Employees and Students have access to LinkedIn Learning. This provides our employees and students access to thousands of high-quality video content to learn new skills.
Learning Pathways
Once registered you can choose courses that are relevant to your learning goals. LinkedIn Learning also
provides the ability to create Learning Pathways – a series of courses that focus on a specific topic. The following Learning Pathways are related
Resiliency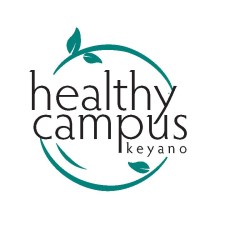 Embracing Unexpected Change, Video, 14 Min
Subtle Shift in Thinking for tremendous Resilence, Podcast, 22 Min
Dealing with Grief, Loss, and Change as an Employee, Video, 53 Min
Remote Work
Building Relationships while working from home, Video, 22 Min
Supporting your mental health while working from home, Video, 17 Min
Tips for Working Remotely, Video, 32 Min
Wellness
Balancing Work and Life, Video, 28 Min
Arianna Huffington's Thrive 01: Discovering Meditation and Sleep, Video, 57 Min
Community Resources
Find what you need here:
Alberta Health Services
Alberta Health Services (AHS) is Canada's province-wide, fully-integrated health system, responsible for delivering health services to nearly 4.4 million people living in Alberta, as well as to some residents of Saskatchewan, B.C., and the Northwest Territories.
Fort McMurray Public Health
Fort McMurray Public Health provides numerous health and wellness community supports such as breastfeeding clinics, car seat safety, child dental programs & school oral health programs, immunization programs, indigenous health programs, postpartum depression supports, prenatal program, respiratory health programs, sexually transmitted infection clinics, travel health service, TB testing and well-baby clinics
Walk-In Clinic
Community Care Clinic is a walk-in clinic located in downtown Fort McMurray providing a dedicated walk-in clinic in addition to booked family medicine services. The Community Care Clinic has been designed to provide maximum accessibility. Both the walk-in clinic as well as the family medicine clinic is run by a rotating roster of physicians.
Waypoints
Serving the Regional Municipality of Wood Buffalo since 1982, Waypoints is a social profit organization working to end domestic-family violence, sexual assault, abuse and, homelessness in our region.
The Hub Family Resources
Providing services and programming to support different stages of early childhood development and supporting families through various parenting challenges. Programs and services are free and delivered by professional family support workers. Fun and interactive programs that have been designed to develop your child's independence and motor skills while encouraging educational interactions with you. Their full list of program registration is on the page.
RMWB Community supports
Funding, grants, and services of RMWB. Community News and helpful links, to paying bills online.
Baby-Friendly Support
Fort McMurray Doula Association
Resource for people to find and meet local Doulas to support you and your decisions during pregnancy, birth, and the postpartum period. Professionally trained Birth and Postpartum Doulas offering prenatal education, birth support, postpartum information, and assistance to families throughout the pregnancy. Help you make informed choices about the birth and first weeks of life with your new baby and help you walk away from your experience feeling empowered.
Some Other Solutions (S.O.S)
Some Other Solutions crisis line 780.743-4357 (HELP) or 1-800-565-3801. Some Other Solutions is a Society for Crisis Prevention. Proactive community to empower you to be your best self. To be confident through the chaos and to help you find the strength within to not only be empowered yourself but to spread that feeling to others at the same time.
Dugout Youth Centre 715-0010
A registered non-profit agency that provides youth ages 12-17 with organized programs, community engagement, and a casual drop-in center that promotes valuable opportunities for social interaction.
Canadian Mental Health
CMHA Alberta Northeast Region offers a comprehensive range of mental health services to support the local community.