You can order graduation portraits and frames to celebrate your academic achievements at Keyano College.
Portraits
Keyano College offers a graduation portrait program through Lifetouch called Prestige Portraits. Individual graduation portraits are taken in a studio setting with a professional photographer.
2022 portrait dates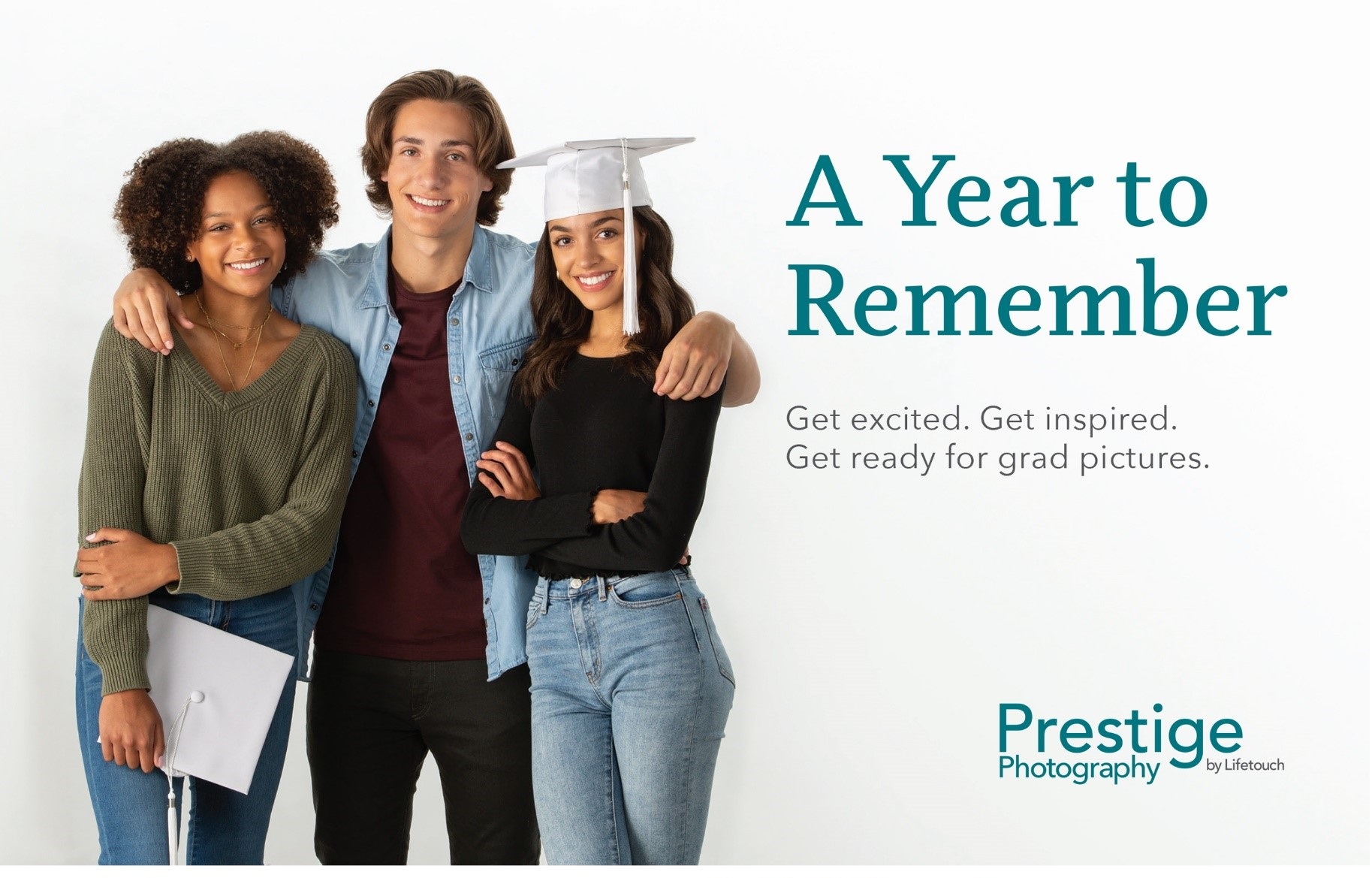 Portrait Sittings: March 21 - 23, 2022
Location: Elements Meeting Rooms
Notes: Please come to your appointment 5 minutes prior to start.
Learn more about planning and preparing for your session on the Prestige Portraits website.
If you have any questions regarding booking an appointment or what to expect please contact Prestige Portraits at: 780-437-2431
COVID-19 Precautions
In order to ensure your safety and that of our staff we have made a few adjustments to our operations:
If you are experiencing symptoms related to COVID-19, as outlined by Alberta Health Services, please do not come to your appointment, we will be happy to reschedule you at a later date.
Please arrive for your appointment 5 minutes prior to your scheduled time. We will not be able to accommodate you if you are late for your appointment. Only the graduate will be allowed into the photography area.
At this time we will not be including pets, friends or family members in portrait sittings.
We will only be accepting debit and credit for payment of sitting fees.
The use of props provided by Lifetouch is voluntary, we have implemented safety protocols for sanitizing props or will provide one time use props for each sitting. Graduates may bring appropriate props to be included in their sitting.
We will not have shirts and ties for graduates to use and our staff are not able to tie ties so please ensure you can tie your own or have it pre tied.
Appointments
Visit the Prestige Portraits website to book your appointment.
Click on schedule, top right on the toolbar
Select your school from the drop down menu
Select session
Click on the date on the calendar
Choose the time that suits your schedule , click the "BOOK IT " and follow the prompts to book it.
A confirmation email is sent once an appointment is booked. If the appointment needs to be changed or cancelled you can access your profile through the link sent with the confirmation email.
A reminder email will also be sent to you 2 days before your scheduled appointment.
In about 3 to 4 weeks you will receive your proofs in the mail via Canada post. A catalogue is included to select a portrait package. You can order their package via the order form, online, calling our customer service line or by coming to our office in west Edmonton.
Prices
The sitting fee for graduation portraits is $30, paid at the time of the appointment. We accept payment by cash or cheque only.
Frames
The Keyano College Framing Service can help you showcase your achievement by providing high quality diploma frames.
Frame options
Brentwood – $76
A scoop design finished in a rich burgundy shade with black accents and a black lip on the inside edge of the moulding.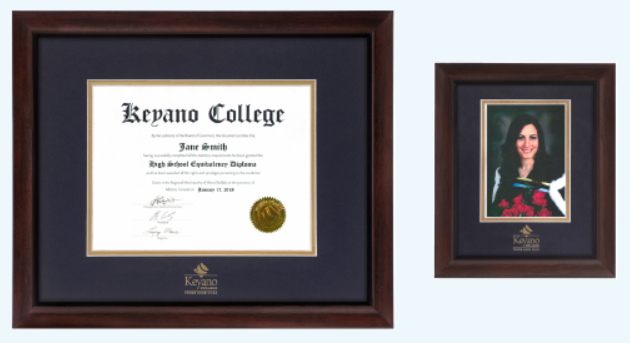 Linear – $84
A contemporary design, flat on top with a step edge pattern on the outside of the moulding, finished in a rich mahogany shade with black highlights.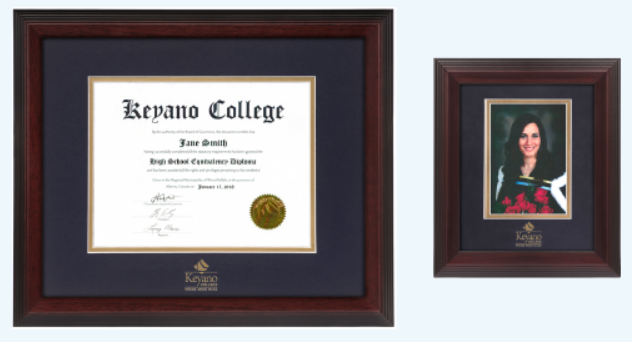 Order form
Place your order by submitting a completed order form to the Keyano College Bookstore.
Pickup
Pick up your frames any time after convocation at the campus Bookstore.