Contact Us About Us What We Offer Workshop Wednesdays Peer Tutor Program Information For Instructors Academic Success Tips Frequently Asked Questions
The Academic Success Centre (ASC) offers free tutoring, study support, and academic skills support!
Contact Us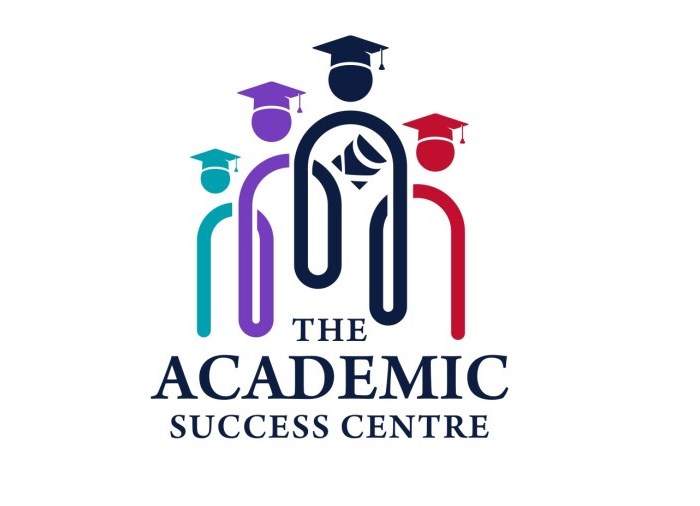 The Academic Success Centre is located in room CC-119 on our main Clearwater Campus.
Staff are available Monday to Friday, 8:30 a.m. - 4:30 p.m.
The Academic Success Centre operates on a drop-in basis, however we also offer online appointments when necessary.
If you would like to find out more, email us.
Follow us on Facebook to keep up-to-date date on services, information, and events/workshops!
About Us
Our Staff
Tutoring staff at the Academic Success Centre are Academic Content Specialists who have education in their area of specialization, either Math, Science, or Humanities.
Additionally, the Academic Success Coach supports students developing the skills and habits necessary to be successful in the post-secondary environment, including time management, scheduling, and study techniques.
Academic Content Specialists
The Academic Content Specialists are here to help you with course content and assignments!
Kaustav Das, B.Eng. (Honours) – Academic Content Specialist in Math – email Kaustav now!
Mindy Lambert, B.A., B.Ed. – Academic Content Specialist in English and Humanities – email Mindy now!

Dana Manalo, B.Sc. – Academic Content Specialist in Science – email Dana now!

Academic Success Coach
The Academic Success Coach offers you support and access to resources for your academic success to help you to find the Keys to your Success.
Helping with your success to:
Develop skills to be successful as a College student
Help you develop your academic action plan
Develop study and time management skills
Connect you to college resources
Academic Coaching
Academic Success Coach support students in reaching their academic goals
Starts with creating goals
Looking at students individual situation
Developing individualized Academic Success Action Plans tailored towards student strengths and needs
If you have any questions about Keyano or if you are not seeing the results you would like to see, book an appointment with the Academic Success Coach:
Claire Soper, B.Sc., B.Ed. – Academic Success Coach – email Claire now!
The ASC & Academic Integrity
The ASC models and respects academic integrity. This means that staff cannot do the work for students, tell them the answers or what to write. Students also need to follow the standards of academic integrity, and if students are asking for levels of support that are deemed to violate academic integrity, staff will be unable to assist further and will explain the academic integrity policy.
What We Offer
Drop-In Academic Support
No appointment necessary! Come in during our regular hours (8:30 a.m. - 4:30 p.m., Monday - Friday) to use the space and ask for help from one of our Academic Content Specialists, Peer Tutors, or the Academic Success Coach.
If you want to make a plan to work with one of our staff, please allow 30 to 60 minutes per session, be on time, and bring all necessary materials. Please note: you can be at any stage of the academic process and receive support.
We offer:
Content review
Assignment support
Essay/written assignment support
Laboratory support
Group work support
Individual or group study support
Academic skills support
Academic success coaching
Resources
The Academic Success Centre has a variety of resources that can help you be successful! Come visit us in CC-119 to make use of our space and technology. Please note that technology and resources must remain in the ASC during use.
We offer:
Desks for individual/group studying
Computers
Printer/photocopier
Conference room with Smartboard (can be booked)
Noise-cancelling headphones (email/speak to staff to sign out)
Textbooks, novels, course materials
Handouts on various academic topics and study skills
Portable whiteboards and markers
Workshop Wednesdays
Staff at the ASC have scheduled workshops every Wednesday to address gaps in student skills and knowledge. Please spread the word to your friends and classmates!
Workshop Wednesday Information
Cost: Free
Time: Every Wednesday 12:00 p.m. - 12:50 p.m.
Duration: 30 minutes - 50 minutes.
List of possible topics
Time management and organization
Note taking strategies
Thesis statements and essay writing
Mat problem solving strategies
Technical lab report writing
Class presentations
Test question types
Midterm and final exam prep
Active reading
Integrating research
Memorization
Proofreading
Procrastination
Peer Tutor Program
Our peer tutor program connects students with other students who are knowledgeable in various courses or programs of study. Our tutors have successfully completed their course material, can clearly explain course concepts and offer tutoring support.
Peer Tutors work in-person at the ASC and are scheduled weekly to accommodate their own classes.
To connect with a Peer Tutor, email us!
Interested in becoming a Peer Tutor? Here are our current openings.
Information for Instructors
If you're an instructor at Keyano, please raise awareness of the Academic Success Centre and our services in your classes.
Instructor and ASC Collaboration
Mention the ASC to your students throughout the semester and encourage them to use our services – email us for promotional materials.
Invite us into your classes at the beginning of the semester to meet and greet students to increase awareness of available academic supports.
Refer individual students to us as needed via email.
Follow us on Facebook to find out about events (such as Workshop Wednesdays) and encourage students to attend.
Invite us into your class to hold a workshop or schedule a workshop outside of class.
Hold office hours in the ASC or arrange study halls for your students at the ASC.
Contact the ASC staff with important information to help us support your students (course outlines, required readings, Moodle access, assignment instructions/rubrics/due dates, etc.)
Visit the Keyano Knowledge Bank for our procedure flows.
For more options or information, email us.
Academic Success Tips
In order to get the most out of your tutoring sessions, you should come prepared to discuss your course material and current assignments.
Here are a few tips to make each session a success:
Have your notes and textbooks with you.
Have your course outline and handouts or assignment instructions readily available (paper copy, digital, Moodle).
Attempt the work prior to your appointment and identify where you need help.
Don't expect us to provide answers to assignment questions (we will help explain concepts but you need to complete all your work).
Don't wait until the last minute to get help.
Be active during tutoring sessions and work with your tutor.
Tell us if we are moving too quickly or if you need a concept explained differently.
Regularly check your Keyano email and course Moodle(s).
Attend classes and ask questions of your instructor that are related to course delivery and expectations.
Frequently Asked Questions
The Academic Success Centre Academic Support/Peer Tutoring Workshop Wednesdays Info for Instructors
Question not answered below? Come see us in person or send us an email and we will answer it.
The Academic Success Centre
What is the Academic Success Centre?
The Academic Success Centre (ASC) is an open learning environment where students can access academic support, such as tutoring, study resources, skills support (such as time management and study skills), study resources, space for individual or group study, and technology such as computers, printers, a projector, and noise-cancelling headphones. We host Workshop Wednesdays throughout the semester on various academic skills, and we also hire Peer Tutors in various subject areas so that students can have access to specific help from peers who have been successful in the past.
Where is the Academic Success Centre and when is it open?
The ASC is located on Keyano's Clearwater Campus, Room 119. The space is staffed from 8:30 p.m. - 4:30 p.m., Mondays-Fridays, and staff may also be able to offer flexible times upon request.
How much does it cost to access academic support or tutoring at the Academic Success Centre (ASC)?
All services at the ASC are free!
Do I have to be a Keyano student to use the ASC?
Yes, and we require students to sign in using their name and Keyano email address.
Who are the staff at the Academic Success Centre?
The ASC is staffed by three Academic Content Specialists: one for Math, one for Science, and one for English/Humanities. These staff members all have an academic background in their area of expertise.
Additionally, the Academic Success Coach works out of the ASC, and can support students with academic skills like time management, notetaking, how to study effectively, etc. The Academic Success Coach also works with students who are on the RTW list or on academic probation. Check out our website for profiles on our staff.
How do I contact the Academic Success Centre?
The ASC has one email, academic.success@keyano.ca , that all staff have access to. The benefit of this is that our staff are able to determine what is needed and who is the best person to reply. The Academic Success Coach can also be reached at ACADEMIC.SUCCESS@KEYANO.CA. All staff also have access to check our Facebook messages, and each staff member has an individual Keyano email address and MS Teams account.
Do I need to book an appointment to visit the Academic Success Centre?
Normally, the Academic Success Centre operates on a drop-in basis, so students can bring their materials and come in at any time during our hours of operation and get the help they need. Students can book individually or as a group by sending us an email.
How do I book the conference room?
There is a posted schedule on the conference room door at the ASC. The conference room can be booked for 3 hours at a time. If you can't come in to write down your name, please email us and we will do it for you.
Can I bring a friend to the ASC?
Yes! Please spread the word to your friends and classmates.
Is there a time limit/limited number of hours I can get help per course?
No, however students need to take responsibility for their learning and staff must respect academic integrity and avoid over tutoring. If staff feel that a student is asking for too much help, they will explain the limits to the student.
Does the Academic Success Centre meet a student's every need?
No, there are other teams/departments within the College that we collaborate with to give students the most comprehensive support possible.
For example, Accessibility Services, the Library, Wellness Services, Testing Services, and Student Life. However, if you contact us when one of these other services would be more appropriate, we will do our best to make sure you are connected with the appropriate service! Many students also come to us with other concerns because we are familiar faces/a safe space. We also ensure these students get the help they need.
Academic Support/Peer Tutoring
What is the Peer Tutoring program?
The Academic Success Centre offers employment opportunities to Keyano students as peer tutors. Jobs are posted on the Keyano Careers webpage based on identified need in specific courses/subject areas, but interested students can also submit résumés. Students hired as Peer Tutors have demonstrated competence in the area they wish to tutor and receive training on tutoring techniques.
I want to work with a Peer Tutor, when are they available?
Peer Tutor schedules are posted weekly at the Academic Success Centre (CC-119)
How do I become a Peer Tutor?
Ask our staff or visit the Keyano Careers page to find out!
Can ASC staff meet me outside the ASC/College?
We can accommodate virtual meetings if necessary, however, in-person meetings must take place in CC-119.
How does the ASC follow academic integrity?
Instead of giving the answers or telling students what to write, we focus on helping students develop the skills to complete their work themselves.
What Keyano Courses does the Academic Success Centre offer support in?
The Academic Success Centre can support students in all Keyano courses and subject areas. However, it is sometimes necessary to access resources in those subject areas or to collaborate with instructors to receive documents like course outlines, course packs/manuals, or textbooks to gain more insight into their specific course delivery and expectations. We also support students who are struggling with the perquisite/foundational skills and knowledge they need for their courses.
Workshop Wednesdays
My schedule won't allow me to attend a Workshop Wednesday, but I really want to! What can I do?
If you can't attend, but need support on that topic, drop in or email us and we will go over it one-on-one with you/your group. If there's enough interest, we may also consider offering it again.
I want to see a workshop on (insert topic here). Can you do that?
Probably! Email us to request a topic and spread the word with your classmates. However, if this is something you need immediately (i.e. in order to complete an upcoming assignment), it may also be necessary to book an appointment ASAP so you get the information you need when you need it.
Can I bring a friend to a workshop?
Yes! Please spread the word to your friends and classmates.
I'm not in (a specific program/course), can I still attend a given workshop?
All workshops are open to all students, no matter what programs or courses they are taking.
My question isn't answered here!
Come see us in person or send us an email and we will answer it.
Information for Instructors
I'm an instructor and I have a student who needs academic support, what can I do?
There are a couple of options for getting students support at the ASC. It is important to know that students must choose to access these supports. ASC staff may try several times to reach out to a student, but cannot guarantee they will reply/come in. It can also be helpful for the instructor to check in with the student after the referral to see if they have followed through or how things are going, and continue to remind them of the importance/benefits of accessing the service.
Option 1: Refer the student to us by emailing academic.success@keyano.ca and copying the student on the email. Include the course/assignment/concept/skill the student will need support with. Staff will "reply all" to this first email so you can see contact was established.
Option 2: Directly encourage the student to contact us via email/drop-in.
How can I encourage students to access the ASC and/or build awareness that these supports exist?
Awareness is a big barrier for us!
Some things you can do as an instructor are to:
Invite us to your class at the beginning of the semester to explain to students what/who we are and how to access our services themselves.
Posting our information on Moodle and continuing to remind students to use us (e.g. when you're reminding them about due dates and assessments) also really helps.
Students should know that the ASC does not simply offer remedial supports, i.e. you can be an A+ student and still visit the ASC!
Also remind students to get help as early as possible (i.e. not the day the assignment is due) to ensure we are able to support them effectively.
Do the staff at the ASC understand and respect academic integrity?
Yes! Our staff do not provide answers, tell students what to write, or in any way do students' work for them. We support students in developing skills and knowledge, and are comfortable explaining these boundaries to students. Peer Tutors are also trained in and expected to act with academic integrity. ASC staff also do not replace course instruction – we expect students to attend class and communicate problems with their instructors.
I'm interested in the ASC workshops, can staff present one to my class?
Probably! Email us and we will try to work with your needs/schedule. If an existing/upcoming Workshop Wednesday meets your needs, please encourage students to attend! If the timing isn't right (e.g. conflicts with a time students are in class) we can also offer it again at a different time!