Health and Wellness Services
Keyano College offers a holistic approach to health and wellness. We believe our students thrive when they have access to the tools they need for mental, physical and spiritual well-being.
There are many support services in place to help you stay happy and healthy as a Keyano College student.
Counselling Services Healthy Campus Resources Health Services Physical Fitness Sexual Violence & Reporting Togetherall - Online Mental Health Support
Healthy Campus Resources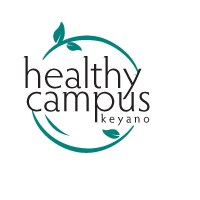 Whether you're looking for physical help, mental health help, or even medical insurance information. Everything you need can be found on the Healthy Campus Resources page.
Health Services
Health Services on campus are free to all our students. You can contact our on-campus Nurse to book an appointment or get advice on how to handle medical problems.
Counselling Services
As a student, you have direct access to qualified mental health support and counselling through our on-campus Wellness Services.
NEDIC is the National Eating Disorder Information Centre, and is a free resource to help students who are living with and affected by eating disorders. This is a free Canadian toll-fee helpline, and can be accessed via phone or instant chat service.
Physical Fitness
The Syncrude Sport and Wellness Centre offers a wide range of activities and events, including fitness and yoga classes, personal training and more.
Sexual Violence and Reporting
Keyano College recognizes that all members of the college community should be able to learn, work and live in an environment where they are free from harassment, discrimination and violence. We encourage students to seek assistance in resolving any sexual violence incidents.
Please find additional information on what support is available and the reporting process here: Sexual Violence and Reporting.
Togetherall - Online Mental Health Support
Use your Keyano College email address to register for Togetherall, a FREE digital mental health support service which is available online, 24/7, and is completely anonymous to peers so you can express yourself freely and openly.