Keyano College students who demonstrate financial need can apply for financial aid to cover the cost of tuition and fees. The following programs are available to eligible students.
Learner Income Support Program
Alberta Works is a program designed to help Albertans get into the work force so they can provide for themselves and their families. The Learner Income Support Program through Alberta Works gives students financial support for the following Keyano College programs:
Eligibility
In order to be eligible for the Learner Income Support Program, you must meet these criteria:
18 years of age or older
Out of high school for the last 12 consecutive months
Currently unemployed or working less than 20 hours per week
Making less than $20 per hour
Do not have employment training or a degree, diploma or certificate from a post-secondary institution
Do not have the skills to obtain gainful employment
Do not have an alternate source of income to meet the needs of your household
Ready, willing and able to attend training at this time with no outstanding personal issues
Childcare, housing and transportation have been arranged
Not looking to upgrade courses you already have credit for
Have an employment goal and an academic plan that will help you get there
Requirements
In order to maintain funding, you must:
Attend all your classes regularly
Follow your approved academic plan
Achieve and maintain academic progression in all classes
For more information about this program, see a Student Advisor at the Office of the Registrar.
Government student loans
If you are a Canadian citizen or permanent resident, you can apply for financial assistance from the federal and provincial governments to pursue post-secondary education. The level of financial assistance you are eligible for is determined by your financial need and personal circumstances.
Government student loans are interest-free while you attend full-time post-secondary studies. Repayment of student loans begins six months after you stop being a full-time student. The interest rate and terms of repayment are set at the time of approval.
How to apply
You must apply through the province in which you are a resident (i.e., the last province in which you spent 12 consecutive months as a non-full-time student).
Please apply as early as possible. Processing can take four to six weeks and must be completed prior to the end of the semester in which you are using the loan.
Alberta residents can apply online or download form Student Aid Alberta.
Residents of other provinces can apply electronically using the links below.
Third-party Sponsorship
Sponsored students are those who are planning to have their tuition and fees funded by a third party, such as a company or outside agency.
Before you can reserve a seat in the program, that person or company must send a Confirmation of Sponsorship or Confirmation of Non-Credit Sponsorship form to the Office of the Registrar.
If the Office of the Registrar does not receive your sponsor's confirmation by ten days prior to the first day of classes, you remain responsible for the payment of tuition and related fees. Any fees that are not covered by your sponsor are also your responsibility.
Third-party payment
We will send an invoice directly to your sponsor after the last day to withdraw with a 50% tuition refund.
The payment from your sponsor is due 30 days from the date of the invoice. You are responsible for paying any outstanding tuition and fees if this payment is not received.
Refunds for sponsored students
If you are eligible for a refund (e.g. due to dropping a course before the drop deadline), we will send the refund to your sponsor. We will send a refund to you if you paid your own fees before your sponsor submitted their payment.
Budgeting Resources
Pay for Your Education You have options when it comes to paying for school. Most students fund their education with a combination of money earned, money saved, and money borrowed.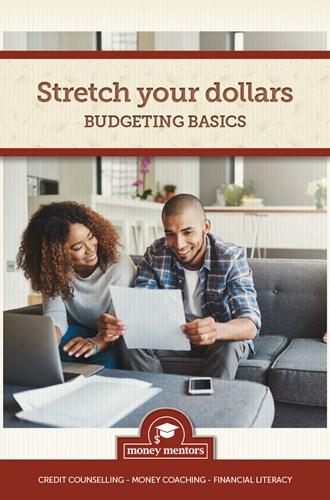 Budgeting is easy with these helpful tips for cutting expenses and boosting income. Produced by Money Mentors, this information-packed guide will show you how to save for yourself using spending plans and worksheets.