Keyano College is a comprehensive community institution in the Regional Municipality of Wood Buffalo. Stretching from north-central Alberta to the borders of Saskatchewan and the Northwest Territories, Wood Buffalo is one of the largest municipalities in Canada.
Keyano serves students through its Clearwater Campus and Suncor Energy Industrial Centre in Fort McMurray, Fort Chipewyan Campus, and through our Learning Centres in Fort McKay and Gregoire Lake.
The College meets both the training and skills acquisition needs of industry, and the personal enrichment and cultural needs of the Wood Buffalo community. Keyano provides opportunities for lifelong, relevant and practical learning, and is committed to increasing access to post-secondary programs.
The College offers programs that lead to certificates, diplomas, certificates of qualification (trades), and baccalaureate degrees. The College also supports the development of professional knowledge and skills in several sectors, including energy, construction, business, health and safety, arts, sciences, education, human services, and transportation. A wide range of corporate training options are available to client companies as well as Aboriginal Education and Regional Stewardship programming focused on improving access to learning opportunities.
Our leadership
Dr. Trent Keough - President and CEO

Dr. Trent Keough
Dr. Trent Keough has been working as a senior administrator in the Alberta postsecondary education system since 2006. He has more than 25 years' experience in college/university transfer education.
Trent has held positions of: Instructor, Coordinator, Chair, Dean, Campus Administrator, Regional Director, Vice President Academic, and President & CEO.
Besides Alberta, Trent has lived and worked in Newfoundland and Labrador, Ontario and Qatar. He is a vision-based thinker and a leader who focuses on innovation, excellence, and creativity. He is self-described as hard-wired to 'see' differently, to identify patterns and opportunities otherwise ignored or overlooked, and he has always used his talents to leverage for social infrastructure growth in college communities.
As a former Chair of the Board of Directors of the Alberta Rural Development Network, Dr. Keough has been a champion for improvements to student mental health supports. During his decade in Alberta Trent has engaged extensively with First Nations and Metis peoples and has engendered effective relationships with leaders in industry, business and government.
Fred Russell - Vice President, Academic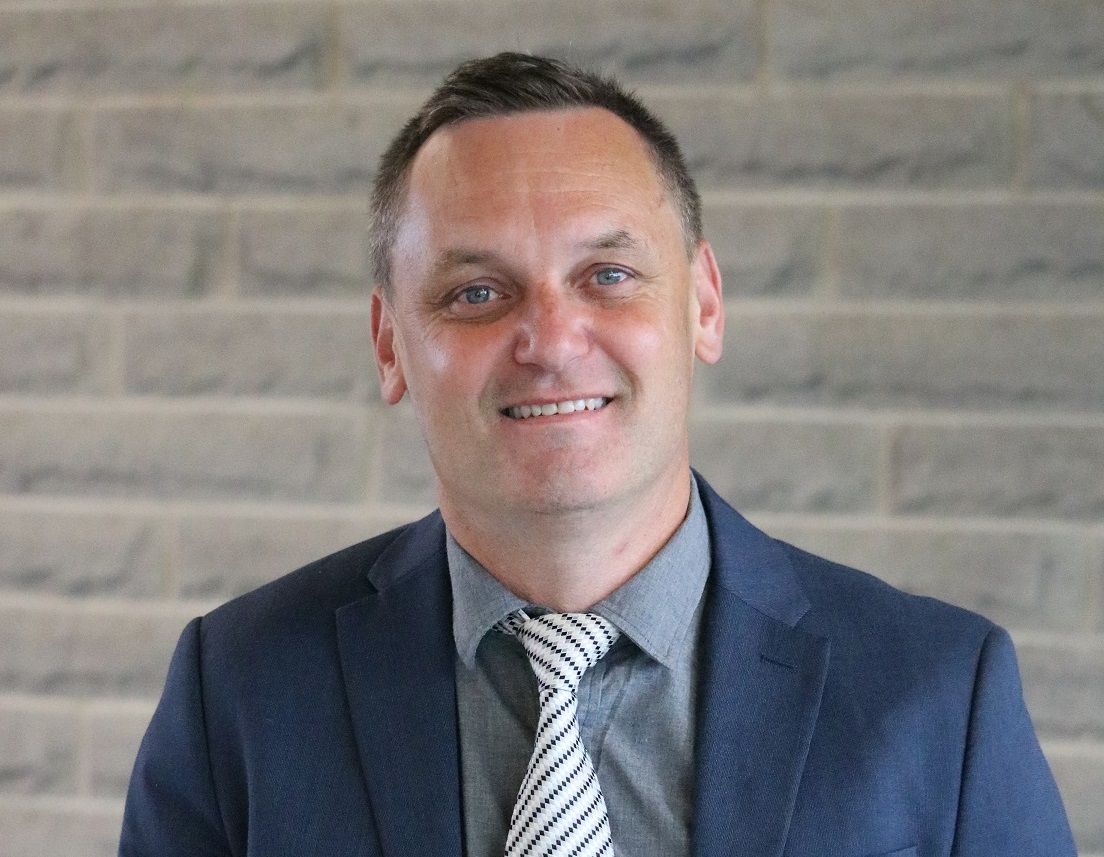 Fred Russell
A key leader at Keyano College for the last five years, Fred most recently served as Vice President, Community Relations. Prior to this he served as Interim Vice President, Academic, Dean of the School of Continuing Education and as Director, Corporate Services.
Prior to joining Keyano, Fred had spent 20 years in the post-secondary college system. His career includes a number of senior administrative roles in the State of Qatar, in Newfoundland and Labrador, and in Quebec before coming to Alberta. Fred brings to his new role extensive experiences in event and fundraising, theatre arts programs in non-profit and small businesses and myriad experiences securing grants and raising sponsorship dollars for non-profits and post-secondary institutes. He takes pride in focusing on developing community-based, provincial, national and international partnerships.
Dale Mountain - Vice President, Corporate Service and CFO
Dale Mountain has a wealth of leadership and administrative experience in post-secondary education, oilsands, industrial construction, and provincial and Indigenous government.

Prior to joining Keyano College, Mountain served as both the Chief Financial Officer and Director of Finance and Administration at Portage College with responsibility for finance and administrative operations.

In his 10 years at Portage College, he contributed to the development and execution of strategic plans to position the College to both lead, and respond to the changing landscape of higher education in Alberta.

Mr. Mountain is a Chartered Professional Accountant and Certified General Accountant. During his career, he lived and worked in Fort McMurray for 12 years.
Tracy Boyde - Vice President, Infrastructure, CIO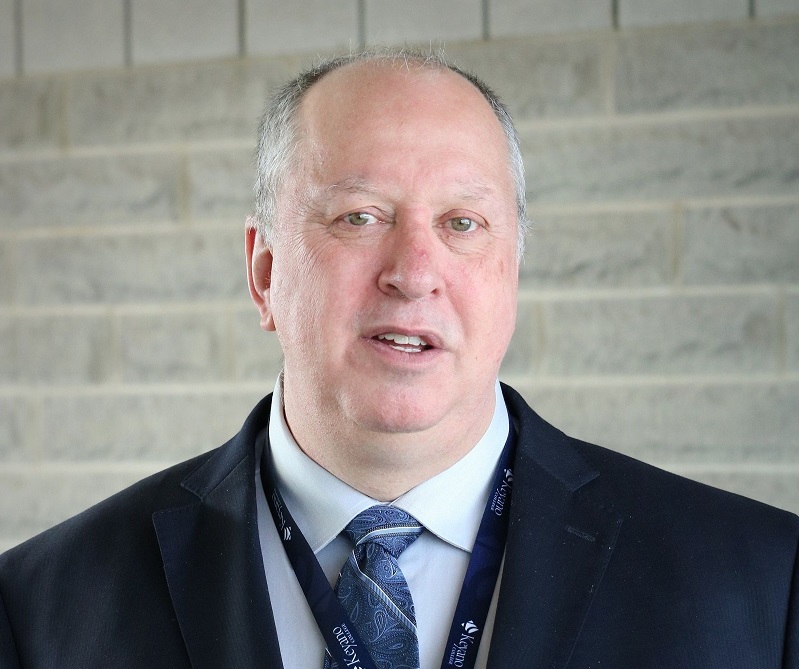 Tracy Boyde brings over 30 years of experience working in the post-secondary sector. He has worked for over 25 years in various college environments and 5 years with an Alberta University. He has been involved in almost all aspects of Information Technology, progressing from IT operations to planning and managing information technology projects and teams. Tracy has led both IT and Facilities teams to collaborate in the delivery of major capital projects.
Prior to joining Keyano College, Tracy worked for 6 years with Portage College where he led the Facilities and IT teams in renewing the IT environment and completing major facility renovations. During his time with Athabasca University, Tracy was part of a team that worked to renew the University's Administrative Information systems. Before moving to Alberta, Tracy was part of the management team for a large international project to open a branch campus of a Canadian college. During that time, he oversaw the design and implementation of the information technology infrastructure. He also managed the installation of the audio visual, library and security systems.
Tracy holds a Bachelor's degree from Memorial University of Newfoundland, and a Masters of Business Administration from Athabasca University. Tracy has also earned a Project Management Professional designation.
As a community college, a Board of Governors is also appointed to serve as the decision-making body for the institution.