2022 Convocation Ceremony
Convocation Program Governor's General Award Valedictorian Convocation Ceremony
Convocation is an annual celebration for students and their families, as well as faculty, staff, and community members. After two years of virtual ceremonies, we returned to in person convocation celebrations for students who completed their studies in certificate, diploma, and baccalaureate programs.
On this page you will find the official convocation program, along with video of the 2022 Convocation ceremony.
Convocation Program
The official Convocation program has messages of greetings from dignitaries, College Executive, and the Valedictorian. Included is also the names of our graduates
Governor's General's Collegiate Bronze Academic Medal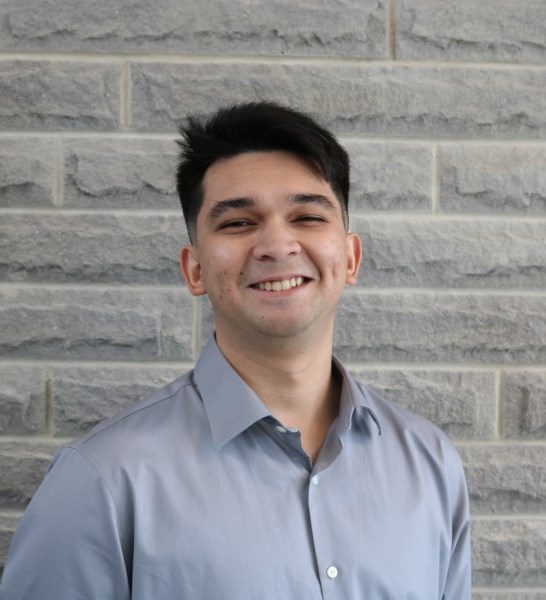 Zeeshan Hamayun
Environmental Technology Diploma
Lord Dufferin, Canada's third Governor General after Confederation, created the Academic Medals in 1873 to encourage academic excellence across the nation. Over the years, they have become the most prestigious award that students in Canadian schools can receive.
For more than 140 years, the Governor General's Academic Medals have recognized the outstanding scholastic achievements of students in Canada. They are awarded to the student graduating with the highest average from a high school, as well as from approved college or university programs. Pierre Trudeau, Tommy Douglas, Kim Campbell, Robert Bourassa, Robert Stanfield and Gabrielle Roy are just some of the more than 50 000 people who have received the Governor General's Academic Medal as the start of a life of accomplishment.
Today, the Governor General's Academic Medals are awarded at four distinct levels: Bronze at the secondary school level; Collegiate Bronze at the post-secondary, diploma level; Silver at the undergraduate level; and Gold at the graduate level. Medals are presented on behalf of the Governor General by participating educational institutions, along with personalized certificates signed by the Governor General.
The COLLEGIATE BRONZE medal is awarded to the student who achieves the highest overall average upon graduation from a diploma-level, post-secondary program (minimum two-year, full-time duration).
Valedictorian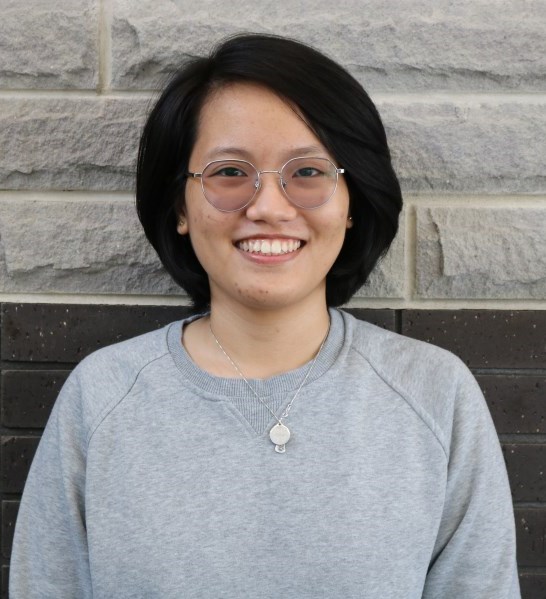 Pia Angelica San Pedro
Early Learning and Child Care Certificate
Originally from the Philippines, Pia graduated from the Early Learning and Child Care Certificate Program. Before studying at Keyano, she obtained the degree Bachelor of Music in Music Education from University of Santo Tomas, receiving the second-highest academic honors, magna cum laude, and was awarded class salutatorian. Pia is a Philippine-licensed professional teacher with four years of music teaching experience in the Philippines and Dubai.
She is the youngest of the two daughters of highly regarded state professors. Her parents, respectable Doctors of Education and Philosophy, served as one of the most influential people that led her to the teaching vocation.
Pia is pursuing Early Learning and Child Care Diploma in Fall 2022 at Keyano College and aiming to take a Master's degree in Educational Studies at the University of Alberta shortly.
Convocation Ceremony
Convocation Ceremonies Nurse Pinning Ceremony Convocation Photos
Convocation Ceremonies
10:00 a.m. Ceremony
Programs celebrated during the 10:00 a.m. ceremony
Advanced Care Paramedic diploma

Business Accounting certificate

Business Accounting diploma

Business Administration certificate

Business Aviation diploma

Business Management certificate

Business Management diploma

Community Based Environmental Monitoring certificate

Early Learning & Child Care certificate

Early Learning & Child Care diploma

Educational Assistant certificate

Human Resource Management certificate

Office Administration certificate

Practical Nurse certificate

Primary Care Paramedic certificate
1:30 p.m. Ceremony
Programs celebrated during the 1:30 p.m. ceremony
3rd Class Power Engineering CML certificate

3rd Class Power Engineering Coop certificate

4th Class Power Engineering CML certificate

4th Class Power Comprehensive certificate

4th Class Power Engineering Coop certificate

Academic Foundations certificate

Apprenticeship programs

Bachelor of Business Administration

Bachelor of Science in Nursing

English for Academic Purposes certificate

Environmental Technology diploma

High School Equivalency diploma

Pre-Employment programs

Professional designation programs

Social Work diploma
Nurse Pinning Ceremony
Convocation 2022 Photos
Photographs from the 2022 Convocation ceremony are now available on the Keyano Gallery.