2021 Convocation Ceremony
Convocation Program Governor's General Award Valedictorian Convocation Ceremony
Keyano College celebrates student academic achievement each spring with our annual convocation ceremonies. Whe could not celebrate our 55th Convocation Ceremony in person due to COVID-19, and so a virtual ceremony was held to celebrate our graduates who completed their studies in certificate, diploma, and baccalaureate programs.
On this page you will find the official convocation program, along with the video of the virtual ceremony.
Convocation Program
The Convocation Program has messages of greetings from dignitaries, College Executive, and the Valedictorian. Included is also the names of our graduates.
Governor's General Award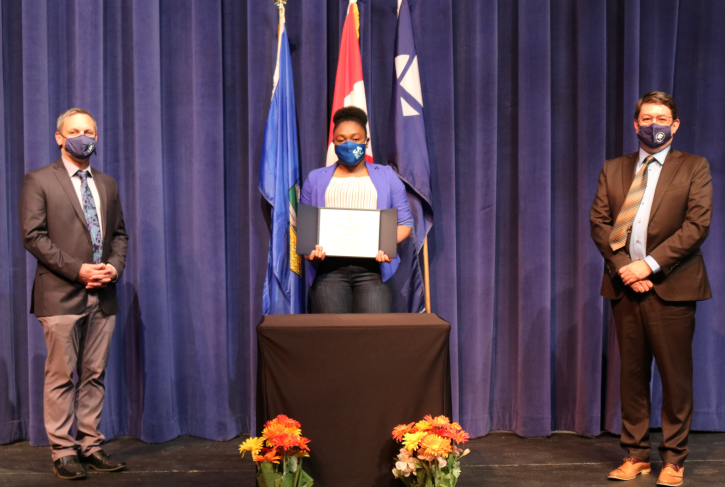 Naika Dunkley
Business Administration Management Diploma
The Governor General's Medal, established in 1873, is one of the most prestigious awards that can be received by a student in a Canadian educational institution for exceptional academic achievement.
We were pleased to present the 2021 academic medal to Ms. Naika Dunkley.
Valedictorian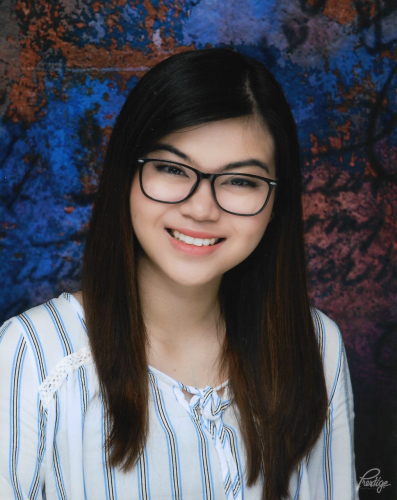 Allundra Gonzales
Business Administration Accounting Certificate
"Today marks a huge milestone in our lives, and I would like to congratulate everyone who persevered in getting this far. While we adjust and transition from face-to-face learning to this new normal, I realize that there is so much to be grateful for, even in these rough moments.
We are blessed that we have an exceptionally quality education thanks to the Keyano College administration and we were able to continue learning even for students on the other side of the world."
See the Convocation Program for the full speech.
Convocation Ceremony
The 55th annual Keyano Convocation was held on Friday, June 11, 2021 via a virtual ceremony. Here you can view a replay of the convocation ceremony.