Student Association Elections
What is the Election for?
The SAKC executives are comprised of four positions. President, Vice-President Academics, Vice-President Operations and Finance, and Vice-President Student Affair. Each position is unique to the organization, but the main focus is advocating for students.
When and where:
Voting will take place online only, due to the COVID-19 outbreak.
Online voting starts: Monday, March 23 - Thursday, March 26.
Online: www.Keyano.ca/sakcelections
Students are able to access a secure link to the election ballot and sign on with their Keyano College usernames during the voting period. Day or night, you can vote from anywhere!
Why:
Your vote counts. This is your opportunity to choose your student representatives. Voting is easy and only takes a few minutes. You're putting your support behind students who will advocate for you to the institution and all levels of government. These dedicated students will set the framework for the Students' Association for years to come, which will impact the events and services offered and how your membership fees are spent. Vote and help shape your student experience!
VOTE…It's your right!
Who can vote?
Any current student who pays SAKC fees can vote in the Keyano Students' Association elections. If you pay SAKC fees and have not received your voting email please check your junk folder; if you still cannot find the email please contact: email Lisa.
Candidates
Below are the candidates running to become your next SAKC executive.
President
Travis Walters
Program: Business Administration – Accounting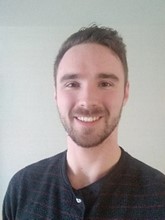 Bio: The students of Keyano College are my number one priority. I have spent this year fighting for a higher quality of education and service for them. Whether it be your tuition costs, credit transferability, or better communication from the college administration, I have fought for them.
Keyano College recognized that work and nominated me for the CICan Awards of Excellence in Leadership. Working with Sandra Efu, I have been a day one member in developing the new internationalization strategy for the institution, helping to attract more students, and ensure that they are better taken care of once they are here. Alongside this work, I have been a vocal supporter of our nursing students working to give them more opportunities such as international medical expeditions. A vote for me will ensure that you always have a voice, that you always have somebody fighting for a better Keyano College.
Chioma Igbokei
Program: Nursing

Bio: You are important and I am here to make sure your voices are being heard while creating impactful changes. Vote Chioma Igbokei for President and let the change begin.
Vice President of Operations and Finance
Naika Dunkley
Program: Business Administration – Management

Bio: You should vote for me because I have the requisite knowledge and professional experience in Accounting & Finance, having worked in a financial institution for over three years. I also possess a Bachelor's Degree in Accounting and Finance from my home country Jamaica. I also have excellent communication and interpersonal skills and enjoys working in teams, as I believe in the old adage, "team work, makes the dream work".
I would also ensure the highest level of transparency and accountability as it relates to the operation and finances of the SAKC.
YOUR VOICE IS YOUR VOTE! VOTE FOR NAIKA DUNKLEY FOR VICE-PRESIDENT OF OPERATIONS & FINANCE.
Aisha Allison
Program: Program: B. Sc Nursing

Why people should vote for you: You should vote for me because things stay the same when we do nothing.
Vice President of Academics
Ree Tracy Muir
Program: Business Administration- Management

Bio: I am Ree Tracy Muir, a first year Business Administration-Management program student; who hails from the beautiful island of Jamaica. I have an Associate Degree in Social Work and is a Certified Supervisory Management Coordinator. I have worked as a Client Service Representative for over ten years; and my extensive knowledge of customer service, counseling, advising and management allows me to be intuitive, persistent and focused when solving problems and issues.
I am an ardent believer in student rights, one of which is to have the most up to date information regarding program of choice, scholarships, Exemptions, Upgrades, etc, all of which affects us as students. As your new Vice President of Academics, I will ensure all issues are dealt with time a time sensitive manner and all barriers to communication within our academic department be broken down.
Vote not just for me, but for knowledge and information necessary to the successful completion of your program of choice here at Keyano College.
Scarlett Chapman
Program: Business Administration – Accounting

Why people should vote for me: I want to be your Vice President of academics.
I have been a Keyano business accounting student for the last three years. Some of my accomplishments since attending Keyano are as follows:
2019 President's List of academics
2019 business case competition individual winner
2019 student awards recipient
Bio: Throughout the last three years attending Keyano, I have noticed some difficulties with credit transfers, application process, and administration communication. My vision for Keyano is to make these, and other student concerns, not only heard, but rectified! I have a passion to ensure that every student at Keyano receives the best education that the college can offer. Students should not be worried about their classes transferring or having to retake a course.
I truly care for the student body and feel that I could voice everyone's opinions and concerns. I would make a great Vice President because I am able to communicate and connect with others very easily, and those qualities make a great candidate. I am a hardworking individual who will do anything and everything I can to make everyone's year a little bit.
Parvesh Tahkur
Bio: Do you ever feel unheard? Do you have any academic concerns? Need someone to speak to?
OR Are you international, finding hard to adjust? Someone like you can understand you better!

Hi! I am Parvesh Tahkur, willing to be the VP-Academics.
I will serve my best,
To be your voice,
To make everything easy for you,
To help you finding great opportunities,
To make you heard always.
We can win together,

Give SUPPORT and VOTE!
Vice President of Student Affairs
Christianah Alase
Program: 3rd Year Nursing

Bio: My name is Christianah Alase, call me Christie and i'm a 3rd year Nursing Student.
You guys will be seeing my face and posters a lot on campus, and it's not because I want to annoy ya'll with my face, but because I want ya'll to familiarize yourselves with me because I'm hoping to become the face of the next of Keyano College for 2020/2021.
I'm super intrested in becoming the next Vice President of Student Affairs because I am super intrested in you all as students. I believe that I can relate to what it means to be a student at Keyano College because I have been a student here for three years. As students, we have our ups and down and my Job as Vice President of Student Affairs is to make sure you dont go through your ups and downs alone. Together, we can overcome the challenges we face.
Bilsen Xavier
Program: Business Administration – Management

Why people should vote for me: Why people should vote for me:
To represent each student's voice on their behalf and to make their wish come true. To make ordinary to extraordinary. To progress together. To educate each other. Being a student, with the student, knowing each student, embracing everyone; let's step together, towards a healthy and prosperous college.

Bio: I'm a college sophomore, enrolled in Business Administration - Management Diploma at present. I have an experience working as a President for two years and Vice President for three years with a youth community back home, which had a crowd of 230 families. I'm very easy to approach and I love to make friends. I like to listen to people's pain and problems and resolve in the best way I can.
Marvin Tibby
Program: Business Administration – Management

Bio: "Wah gwaan" Keyano College! My name is Marvin Tibby, a first-year student enrolled in the Business Administration Management Programme. I am running for Vice President of Student Affairs to "MAKE A CHANGE AND BE THE DIFFERENCE" in Keyano College. It is my hope to make Keyano College more than just a college but rather a family; by being your voice, and your leader with a difference, working to respond to your needs, being that mentor and counsellor that has earned your trust. On the other hand, I want to create a happy environment for every student by introducing activities, clubs, and community service among other things to enhance our education and personal growth and development. I know for sure that I am the best candidate to represent you, with 16 years of service in the military, (Jamaica Defence Force), 8 years of which were spent representing soldiers both junior and senior to me locally and internationally. I have been not just an instructor to many but became their father in training. Beyond my professional career, I am a father, counsellor, friend, a very humble person, observant, hardworking and effective in all that I do. On March 23 - 26 vote Marvin Tibby for Vice President of Students Affairs. I thank you!