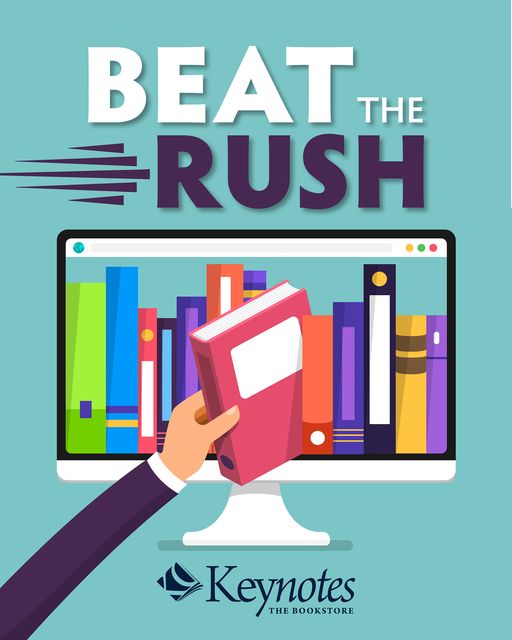 The Keyano College Bookstore is just through the main doors at the Clearwater Campus.
Come visit the bookstore Monday to Friday from 8:30 a.m. to 4:30 p.m. We are closed on Saturdays, Sundays, and holidays, but you can shop at the Online Bookstore anytime! Please note, when ordering books through the Online Bookstore, use Firefox as your browser.
If you have any questions, please contact the bookstore or call 780-791-4960.
PLEASE NOTE: E-Books are final sale and can not be refunded under any circumstance.
Our products
We support students and staff by providing textbooks, manuals and school supplies. We also have a variety of unique Keyano College gifts and stationery. Visit the bookstore to buy:
Trade books
Individual Learning Modules for Trades Programs
School supplies
Snacks and beverages
Keyano clothing
Huskies clothing
USB flash drives
Smartphone cases and accessories
Art supplies and specialty paper
Greeting cards and gift bags
Novels
Postage stamps
Gift Items
Bus Passes and Tickets