Murray Walford - VP, Corporate Services and CFO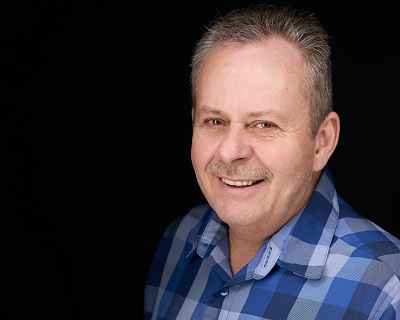 Murray Walford has over 20 years of experience in Alberta's post-secondary sector. He has provided strategic financial oversight and direction as the CFO at NorQuest College in Edmonton, the Associate Vice President, Finance at Athabasca University, the CFO at Lakeland College, and in his current role as Vice President Corporate Services and CFO at Keyano College.
Murray received his CPA designation in 1989 and has a Master of Arts in Cultural Studies obtained in 2013 from Athabasca University.
Murray is highly collaborative – he has initiated and worked on several major joint initiatives between Alberta post-secondary institutions, including developing a scalable framework for internal controls over financial reporting that most colleges can adopt.
Integrity, responsiveness, quality, and fiscal responsibility are important values to Murray. He is an avid believer in lifelong learning, has a Master of Arts degree, is a Chartered Professional Accountant, and is a Certified Professional Co-Active Coach. Murray is also a writer. With a grant from the Alberta Historical Resources Foundation, he converted his Master's thesis to a self-published novel that integrates Scottish, Orkney Island, Nor'western Canadian, Hudson Bay Company, Dane Zaa, Fort St. John, Lac Ste Anne, and Edmonton history and the role his family played in the shaping of the West and the Alberta we know today. It was through the writing of this history that he acquired an understanding of the devastating effect that colonization has had and continues to have on the Indigenous peoples. He is now committed to truth and reconciliation, exposing systemic racism and encouraging systemic transformation.
Murray is a fifth-generation Albertan, and he has lived in and around Edmonton and North Central Alberta his entire life.
Contact the Office of the Vice President, Corporate Services and CFO:
Phone: +1-780-791-8979