You did it! You took the necessary steps towards improving your life and career by attending Keyano College. Now that you've completed your education, it's time to take advantage of the benefits of being an alumni.
Your Alumni benefits include:
Opportunities to connect with other Keyano alumni
Alumni rates on Syncrude Sport and Wellness Centre memberships
Social and family events for alumni
As part of the Keyano community, you can attend events as a guest, volunteer behind the scenes, make donations that will support current Keyano students, participate in the Keyano alumni community, and be an ambassador for the College in the community.
Together we can continue enhancing the Keyano student experience during and after you complete your education.
Alumni discounts created by Keyano partnerships
Bell Mobility Discount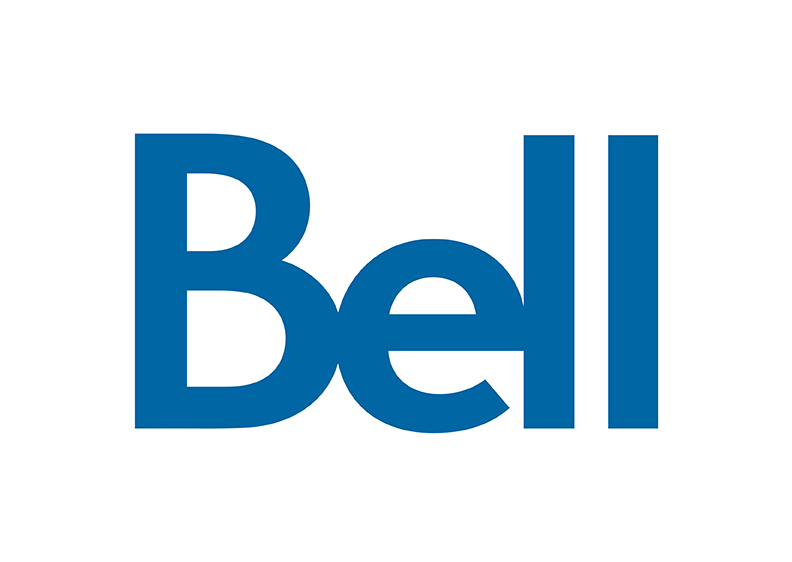 Switch to Canada's best national network and get preferred pricing for you and your family (on up to 5 lines). Save up to 30% on amazing phone plans plus, get big discounts on incredible new phones with the Bell Exclusive Partner Program.

Visit bell.ca/alumni or call 1 833 237-0603
Manulife Bank

A little goes a long way with the bank that works for you.
As a Keyano College alumnus, you can now take advantage of promotional offers through Manulife Bank. Your options include:
All-In Banking – Everyday bank account, high-interest savings, a no-fee cash back credit card, and travel insurance, wrapped into one amazing mobile experience
Advantage Account – High-interest savings and chequing in one!
ManulifeMONEY+™ Visa* Cards – Offers cash back and travel benefits!
Manulife One – Pay off your mortgage faster and save interest while you're at it!
For more information, visit manulifebank.ca/keyano and start saving now!

Got questions? Please call 1 888 444-6604 or email manulife_bank@manulife.com
Manulife Health and Dental Insurance

As an alumni, faculty and/or staff member of Keyano College, you can now enjoy special group rates on Health & Dental Insurance plans. Stay tuned for upcoming product offerings, these plans include:
Term Life Insurance
Income Protection
Critical Illness Insurance
And more!
If you've been thinking about getting insurance or simply looking to supplement any coverage you may already have, be sure to check out your alumni benefits first.
Visit www.manulife.ca/keyano or call 1-866-842-5757 to learn more.
Syncrude Sport and Wellness Centre Membership Discounts
Alumni Receive 15% Off A Membership to the Syncrude Sport and Wellness Centre
Now you can workout at Keyano's state-of-the-art recreation and training facility for less!
Mention that you are an alumnus at the Front Desk when you sign up.
TD Home and Auto Insurance Discount

Get ready to save on car, home, condo and tenant insurance with preferred rates through the TD Insurance Meloche Monnex Program
As a trusted partner, the TD Insurance Meloche Monnex Program is dedicated to helping Keyano College alumni, get access to preferred insurance rates. These preferred rates are available on car, home, condo and tenant coverage. TD Insurance is the leading direct response insurance group in Canada†, offering quality insurance products for over 65 years. From getting a quote to filing a claim, their knowledgeable advisors will help you find options that are right for you.
Here are a few ways your savings can add up:
• Bundling your car and home, condo or tenant insurance together
• Insuring more than one vehicle, or including a motorcycle, ATV, or snowmobile
• Owning a hybrid or electric vehicle recognized by the Insurance Bureau of Canada
• Having a connected burglar or fire alarm
• Living in a newly built home
• Your home is free of a mortgage or secured line of credit
Plus, the TD Insurance Meloche Monnex Affinity Program helps support alumni activities. A win-win for you and your school.
Feel confident your coverage fits your needs.
Get a TD Insurance Meloche Monnex quote now by visiting TD inusrance/Keyano Alumni or calling 1-866-293-9730.
†Ranks based on data available from OSFI, Insurers, Insurance Bureau of Canada, and Provincial Regulators, as at December 31, 2017.