You did it! You took the necessary steps towards improving your life and career by attending Keyano College. Now that you've completed your education, it's time to take advantage of the benefits of being an alumni.
Your Alumni benefits include:
Opportunities to connect with other Keyano alumni
Alumni rates on Syncrude Sport and Wellness Centre memberships
Social and family events for alumni
As part of the Keyano community, you can attend events as a guest, volunteer behind the scenes, make donations that will support current Keyano students, participate in the Keyano alumni community, and be an ambassador for the College in the community.
Together we can continue enhancing the Keyano student experience during and after you complete your education.
Alumni discounts created by Keyano partnerships
Bell Mobility Discount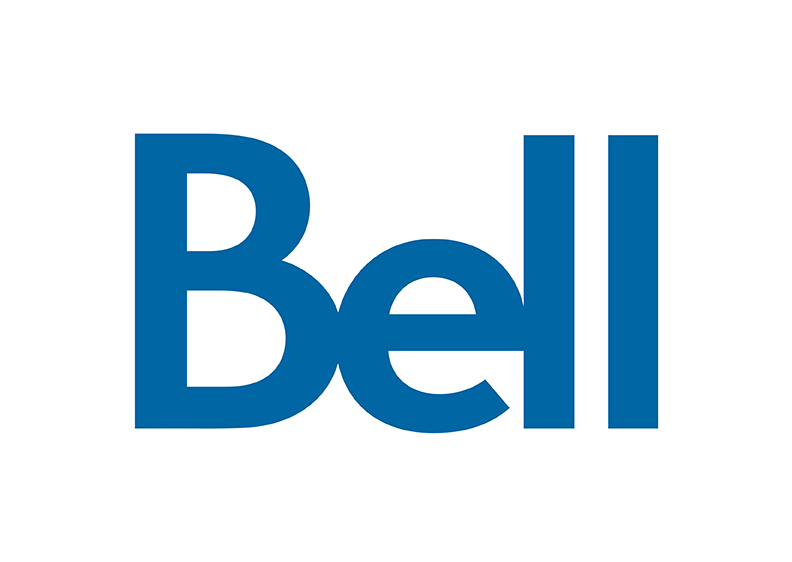 Switch to Canada's best national network and get preferred pricing for you and your family (on up to 5 lines). Save up to 30% on amazing phone plans plus, get big discounts on incredible new phones with the Bell Exclusive Partner Program.

Visit bell.ca/alumni or call 1 833 237-0603
Syncrude Sport and Wellness Centre Membership Discounts
Alumni Receive 15% Off A Membership to the Syncrude Sport and Wellness Centre
Now you can workout at Keyano's state-of-the-art recreation and training facility for less!
Mention that you are an alumnus at the Front Desk when you sign up.
TD Home and Auto Insurance Discount

Get ready to save on car, home, condo and tenant insurance with preferred rates through the TD Insurance Meloche Monnex Program
As a trusted partner, the TD Insurance Meloche Monnex Program is dedicated to helping Keyano College alumni, get access to preferred insurance rates. These preferred rates are available on car, home, condo and tenant coverage. TD Insurance is the leading direct response insurance group in Canada†, offering quality insurance products for over 65 years. From getting a quote to filing a claim, their knowledgeable advisors will help you find options that are right for you.
Here are a few ways your savings can add up:
• Bundling your car and home, condo or tenant insurance together
• Insuring more than one vehicle, or including a motorcycle, ATV, or snowmobile
• Owning a hybrid or electric vehicle recognized by the Insurance Bureau of Canada
• Having a connected burglar or fire alarm
• Living in a newly built home
• Your home is free of a mortgage or secured line of credit
Plus, the TD Insurance Meloche Monnex Affinity Program helps support alumni activities. A win-win for you and your school.
Feel confident your coverage fits your needs.
Get a TD Insurance Meloche Monnex quote now by visiting TD inusrance/Keyano Alumni or calling 1-866-293-9730.
†Ranks based on data available from OSFI, Insurers, Insurance Bureau of Canada, and Provincial Regulators, as at December 31, 2017.
TD Life Insurance

TD Life Insurance Company has been helping protect Canadians for over 25 years. You also have access to professional and experienced life licensed advisors who will work with you to help you determine the right insurance coverage to best suit your needs. TD Life Insurance Company gives Keyano College alumni premium savings on eligible TD Term Life Insurance plans.
Get the benefits of TD Term Life Insurance:
Application process:

You could get a quote without an obligation to provide your contact information.

Application process could take less than 10 minutes. Available savings:

Keyano College alumni save 5% on a new TD 10-Year or 20-Year Term Life Insurance plan. Or you could save a total of 10% if you are a TD customer.1

● Instant approval:

You could be instantly approved with no medical exam required for up to $1,000,000 If aged 50 and under.

Option to conveniently make payments by credit card.
You have a guaranteed 30-day period to review your policy. In that time, coverage can be cancelled if you are not completely satisfied, any premiums charged are refunded in full.
Plan benefits:

Fixed monthly or annual cost over the entire length of your term3
Automatic renewal at the end of each term for the 10- and 20-year plans until policy expires at age 80, without health questions or medical exam3.
Option to convert 10- and 20-year plans to permanent coverage any time before you turn 69 years old
Coverage of up to $10 million.
On death of the person insured, a lump-sum tax free amount is paid to their beneficiary to use however they choose.
Help provide financial security of your loved ones who depend on you.
Apply for life insurance with TD Insurance and find out right away if you're approved for up to $1,000,000 in coverage, dependent on eligibility. Feel confident knowing your life insurance coverage can help protect your family's financial future. Should you pass away, your beneficiaries receive a tax-free lump sum benefit payment. They can choose to use it however they want: to help replace lost income, maintain their standard of living, pay for your children's education, pay off debt or cover your final expenses.
Feel confident your Term Life Insurance coverage fits your needs. Get a TD Term Life Insurance quote now by visiting
www.tdinsurance.com/KeyanoCollegeAlumni-termlife
1 The 5% or 10% premium savings is available to eligible applicants who apply for a new TD 10-Year or 20-Year Term Life Insurance policy. This offer cannot be combined with any other offer and is subject to change or may be withdrawn at any time.
2 Instant approval is subject to the responses you provide to certain health and lifestyle questions in your application. Applicant must be 50 years old or under in the 6-month period following the date of application.
3 Rates are guaranteed not to increase for the length of your term, regardless of changes to your age or health. The premium will increase at the time of your term renewal.
4 Premiums increase when your term renews
TD Term Life Insurance is an individual life insurance plan underwritten by TD Life Insurance Company. Some restrictions may apply. See Insurance Policy for coverage details, including limitations and exclusions.