Keyano College students are with us for a short time, but what they take away with them lasts a lifetime. We're so proud of all of our graduates. Our community of alumni are making waves and we want to recognize them.
You will have the opportunity to recognize one of your own with the Distinguished Alumni Award. Each year a Keyano alumni will receive this award, and will be a part of the Convocation celebrations.
Distinguished Alumni Nomination Form
Transitions: From Keyano to the Next Step
The Keyano College Alumni Association and the Student Life department collaborated to bring you this virtual event that featured alumni panelists to share their story including obstacles and achievements in transitioning from student to employer/entrepreneur. Watch as Amanda, Rasi, and Tyler share their success stories after graduating from Keyano.
Past Distinguished Alumni recipients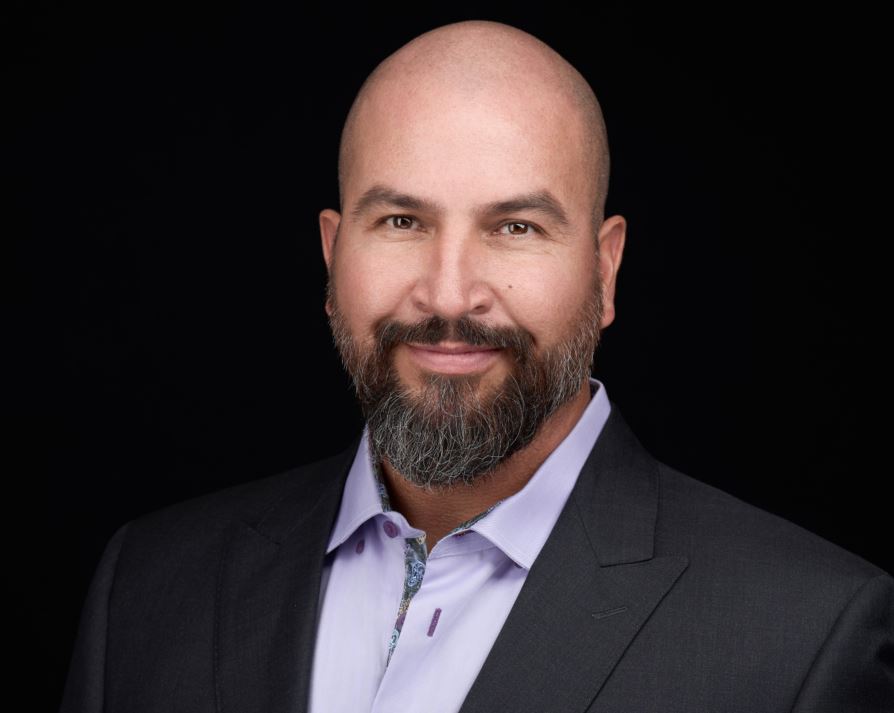 2022 - Chris Wilson
Chris Wilson is the CEO and Managing Partner of Birch Mountain Enterprises, an industry leader for Pressure, Vac, and Fluid Hauling, servicing northern Alberta and BC. Born in Fort McMurray and raised in Fort McKay, Chris is a proud member of the Fort McKay First Nation.
Chris graduated from Keyano in 2000 with his red seal as a Heavy Equipment Technician and started his entrepreneurial journey in 2005. Chris is an active member in the community, recognized for donating his time and resources to multiple boards, committees, local charities, and organization while being a strong advocate for Indigenous growth and prosperity within the region.
Chris actively leads by example, creating opportunities that will survive generations and benefit the communities in which we live and work.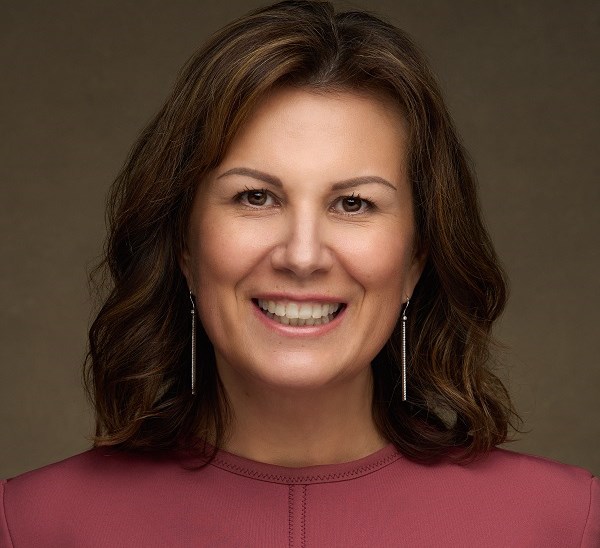 2019 - Nicole Bourque-Bouchier
Nicole Bourque-Bouchier is the Chief Executive Officer and co-owner of The Bouchier Group, one of the largest Indigenous-owned and operated companies in the Athabasca Oil Sands. She is a long-time resident of Fort McMurray, a member of the Mikisew Cree First Nation, and a trailblazing, dedicated community activist and advocate for Indigenous women's economic empowerment.
Nicole graduated from Keyano College with a diploma in Computer Systems in 1997 and returned in 2004 when she enrolled in Aboriginal Entrepreneurship.
She has been honoured with numerous awards and accolades, including the 2019 Indigenous Women in Leadership Award by the Canadian Council for Aboriginal Business.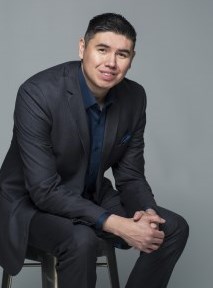 2018 - Kendal Netmaker
Kendal is one of Canada's leading entrepreneurs and speakers from Sweetgrass First Nation, SK.
Kendal took University Studies at Keyano College, attending the College as a student athlete. After graduating from Keyano College, Kendal launched his lifestyle apparel brand, Neechie Gear whilst completing two degrees from the University of Saskatchewan, and quickly grew his brand across North America.
Kendal has since founded multiple businesses and won over 25 business awards including being a runner-up for the Youth Business International (YBI) Global Entrepreneur of the Year. Kendal speaks professionally to thousands of people every year on motivation, leadership and the power of telling your story.
2013 - Julio Florez
Julio Florez was born and raised in Bogota, Colombia. Graduating from the General Santander National Police College in 1990, Julio served with the National Police Force for 4 years.
In 1992 he was appointed as a Deputy District Commander with the United Nations peacekeeping mission in Cambodia, serving with distinction.
Julio immigrated to Canada in 1994. After working at Suncor he enrolled in Keyano's Computer Information Systems diploma program. Graduating in 2002, Julio went on to work as a computer technician with the Regional Municipality of Wood Buffalo and became a network analyst.
A continuing thirst for knowledge saw Julio earn his Realtor's license in 2005, and his Broker's license in
2012. Julio's work ethic saw him rise quickly in the real estate industry, ranking year after year as one of the top 10 in sales in Canada for Royal LePage. Julio sits on various community Boards, and sponsors a wide range of non-profit, multicultural and charitable organizations, young athletes, musicians and Keyano Theatre.
2012 - Kuni Albert
Kuni grew up in Fort Chipewyan and moved to Fort McMurray to attend Keyano College. She graduated in 2000 with her Natural Resources and Environment Technology Diploma. She went on to complete a Bs Degree from the University of Calgary and a Masters of Environment & Management from Royal Roads University.

Today, she is a environmental consultant and trainer, runs her own environmental company and works full-time as an environmental scientist in Calgary.

"Keyano College really inspired me to pursue the field. My education at Keyano gave me the fundamentals for every discipline ranging from soils, water, forestry and more."
2011 - Fred McDonald
Fred completed his Steamfitter / Pipefitter program at Keyano College and worked his trade throughout the region. He then followed his heart and attended the University of Calgary graduating with his Masters of Fine Arts degree. Fred enjoyed a long and very successful career as an artist and his amazing works honoring his heritage are featured in many corporate offices and public spaces. A gifted artist, passionate volunteer, active Fort McKay band member, inspiring educator and corporate director, Fred went on to serve as the CEO of the Fort McKay Group of Companies and Chair the Northeastern Alberta Aboriginal Business Association.
2010 - Melissa Blake
Melissa Blake graduated from Keyano College in 1992 after completing the Business Administration Program, securing her degree two years later from Athabasca University. After working for Syncrude Canada Ltd. for ten years, she embarked on a political career. Melissa has been an inspiring leader serving two terms as a Regional Municipality of Wood Buffalo council member and three terms as Mayor. Alberta Venture Magazine twice placed Melissa on their "Top 50 Most Influential People" list and Global Television named her as a Woman of Vision in 2006. Among other accolades, she has received the 2008 Canadian Hadassah Woman of Achievement Award.
2009 - Dr. Cora Voyageur
In 1976 Cora enrolled in Keyano College's Upgrading Program. She went on to complete her education and obtain a Doctor of Philosophy from the University of Alberta. Dr. Voyageur is from Fort Chipewyan and is a member of the Athabasca Chipewyan First Nation. She is a well respected sociologist teaching in the Department of Sociology at the University of Calgary and has authored over 30 academic papers. Cora is considered a leading authority on subjects related to indigenous women, such as leadership and entrepreneurship. Dr. Voyageur won the Regional Aboriginal Recognition Award for Lifetime Achievement.
She also won the ESQUAO Award for Lifetime Achievement.
2008 - Doug Golosky
Doug was one of the first students at Keyano College. In 1965 Doug graduated from the Welding Program and went on to create his own business, Clearwater Welding & Fabricating Ltd. A strong business and community leader, Doug employs and empowers Aboriginal people through the Golosky Group of Companies, a locally based empire with staff members across the country. Doug is a founding member of the Northeastern Alberta Aboriginal Business Association. He was named the Resource Person of the Year by the Alberta Chamber of Commerce in 2005, and that same year was honoured with the National Aboriginal Achievement Award for Business and Commerce.
2007 - Mike Deranger
In 1993 Mike completed the Mechanical and Construction Trades Preparation (MCTP) Program at Keyano College and then obtained his Welding Journeyman Certification in 1997. Although Mike experienced hardship along his educational journey, he fought through the difficulty of improving his academics to where he could be successful in technical training for his chosen welding apprenticeship. With the help and mentorship of fellow aboriginal entrepreneurs, Mike established his own welding company, Derantech Welding Ltd. which is now well established and constantly expanding. Mike says the key to his success is his belief and commitment to family values and pride in his aboriginal heritage.
2006 - Dale Unruh
Alumnus Dale Unruh is tireless in his efforts to support the people living in the Wood Buffalo Region and in promoting post-secondary education. Unruh completed the Journeymen Electrician Program at Keyano then went on to establish the Quality Group of Companies, the Go Group of Companies and Enhanced Communications Solutions. Dale is deeply involved in the college, having served as Chairman of the 2001 Provincial Research Excellence Award Committee and as a member of the Electrical Trade Provincial Apprenticeship Committee. Dale is a generous supporter of the Foundation's initiatives, events and capital campaigns and lead the Sport & Wellness Campaign to far surpass its fundraising goal. Dale served three terms as the Chair of the Keyano College Foundation Board of Directors.
2005 - Shawn Chaulk
In 1988 Shawn graduated from Keyano College's Computer Business Systems Program and went on to an expansive career with Syncrude Canada Ltd., gaining experience with various aspects of business and industry. An entrepreneur, Shawn created Stratford Contracting Ltd. and Spenler Steam Cleaning and Restoration Ltd.
Shawn is a tremendous community supporter, volunteering for the Arctic Winter Games, the Alberta Senior Games, and the Alberta Summer and Winter Games. He also regularly sponsors and donates to Minor Hockey tournaments, the Chris Phillips Charity Golf Tournament and the Kinsmen Club.
2004 - Rick Mayuk
In 1997 Rick enrolled in the Business Administration Program and that year was elected President of the Keyano College Students' Association (KCSA). He was then re-elected for three more consecutive terms. Rick built unprecedented credibility for the KCSA by improving student services and the governance of the student body and initiated a complete overhaul of King's Lounge. In 2000 the KCSA renamed the "Spirit of Keyano Award" the "Rick Mayuk Spirit of Keyano Award". Rick encourages students to get involved and to think about their legacy - think about where you want to be in 10 years from now and work towards these goals.
2003 - Phillip Cleghorn
In 1979 Phillip immigrated to Fort McMurray from England and in 1983 began Keyano's University Studies
Program. He transferred to the University of Alberta and in 1986 completed a Bachelor of Science in Math/Computing Science. In 2002, Phillip completed his MBA through a partnership with the University of Alberta and Keyano College. His career took him to Syncrude Canada Ltd. as a Computer Programmer and an Organizational and Development Specialist. Phillip was a great community supporter, volunteering for many community organizations.
2002 - Dr. Keith Yap
Keith began his pre-medicine studies in Keyano College's Universit Studies Program. After his first year he transferred to the University of Alberta where he completed the medicine program and went onto complete a four-year residency in Ophthalmology. The residency prompted Keith to set his sihts on another specialized field, pediatric ophthalmology. After 14 years of post-secondary education, Dr. Yap moved to Kelowna, B.C. where he began practicing medicine specializing in the field of Pediatrics and General Ophthalmology. He has served as the Chief of the Devision of Ophthalmology at Kelowna General Hospital and as Chair of the National Canadian Orthoptics Exam.
2001 - Margaret Whiteknife
After her mother passed away and with only a grade 9 education, Margaret enrolled in Keyano College's Office Administration Program. Her business acumen was soon noticed by her instructors and she was encouraged to enroll in the college's Busines Administration Program. After obtaining a Business Administration Diploma, Margaret earned a Business Administration Degree through Athabasca University. Soon after graduation she was offered the position of Cheif Executive Officer with the Mikisew Cree First Nation. She then went on to become the CEO of the Nunee Health Authority in Fort Chipewyan.
2000 - Laura Whelan
Internationally renowned opera singer Laura Whalen was one of the first students enrolled in the voice program at Keyano College. She graduated with a Music Diploma and in 1993 won a scholarship to the University of Victoria where she earned her degree. In 1997 she attended the University of Toronto earning an Opera Diploma and placing first at the Canadian National Music Festival voice competition. She studied at the Britten-Pears School in England and has received awards from the Vancouver Opera Guild, Canadian National Music Festival and the National Association of Teachers of Singing. Laura went on to teach voice at the university level.
1999 - Doris Plourde
Doris became legally blind in 1988 and despite her jittery nerves enrolled in Adult Basic Education (ABE) in 1994.
Even with the overwhelming obstacles she had to face, she set aside her fears and in 1995 completed the ABE Program.
She then went on to graduate from the College Preparation Program a year later. With the help of her guide dog, Doris mastered the campus routes and the two became an integral part of Keyano campus life. Doris says she is grateful to Keyano for giving her a boost of confidence and for providing learner assistance and adaptive technologies to enable her success.
1999 - Loren Jacula
A stellar volleyball player, Loren was the first male Keyano Huskies volleyball player to go on to play at the university level. Loren transferred to the University of Victoria in 1994 and in 1998 graduated with a Bachelor of Commerce Degree. He then went on to earn a Masters of Training and Development from the University of Southern Queensland. Loren owned his own management consulting firm for several years working with the government and private sectors. Loren never lost his passion for volleyball and continues to coach and instruct at the Alberta College Athletics Conference level.
1999 - Bonnie Gerow
At 22 years of age Bonnie entered the Business Administration Program at Keyano College as a recently divorced single mom with admittedly few marketable skills.
She earned her certificate and started a full time job at Suncor Energy Inc. With much determination and six years of night classes, she became a Certified Management Accountant. In 1997 Bonnie went on to earn a law degree from Dalhousie University's prestigious law program finishing in the top quarter of the class. She focused on corporate, real estate, tax and litigation. She successfully went before the Ontario Bar in 1999 then went on to serve as legal counsel for an international oil company.
1997-2013 winners
Julio Florez - 2013
Kuni Albert - 2012
Fred McDonald - 2011
Melissa Blake - 2010
Dr. Cora Voyageur - 2009
Doug Golosky - 2008
Mike Deranger - 2007
Dale Unruh - 2006
Shawn Chaulk - 2005
Rick Mayuk - 2004
Phillip Cleghorn - 2003
Dr. Keith Yap - 2002
Margaret Whiteknife - 2001
Laura Whalen - 2000
Bonnie Gerow - 1999
Loren Jacula - 1999
Doris Plourde - 1999
Kim Ewashko – 1998
Bob Heinz - 1998
Karin King - 1998
Wanda Noren - 1998
Dr. Peter Brown - 1997
Dr. Steve Jones - 1997
Cecile Nanemahoo - 1997