Keyano College - Board of Governors
Shelley Powell - Chair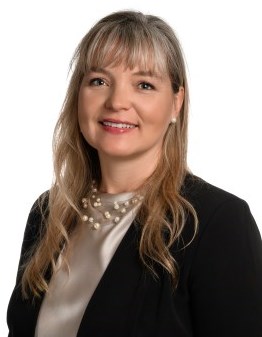 Shelley Powell is the Senior Vice President of Oil Sands Operations for Suncor Energy. Ms. Powell has had several senior leadership roles with Suncor Energy, including Vice President of Commerce City refinery, Vice President of Operations Excellence and Technical Services, and Vice President of Oil Sands Transformation. Ms. Powell was the board chair for the Wood Buffalo Community Foundation, and was part of the Applied Research Chair Advisory Council for the Northern Alberta Institute of Technology.
Ms. Powell holds a Master of Science in finance and a Masters of Business Administration from the University of Michigan, and a Bachelor of Applied Science in chemical engineering from the University of Ottawa.
Trent Keough - President and CEO
Dr. Trent Keough has been working as a senior administrator in the Alberta postsecondary education system since 2006. He has more than 25 years' experience in college/university transfer education.

Trent has held positions of: Instructor, Coordinator, Chair, Dean, Campus Administrator, Regional Director, Vice President Academic, and President & CEO.

Besides Alberta, Trent has lived and worked in Newfoundland and Labrador, Ontario and Qatar. He is a vision-based thinker and a leader who focuses on innovation, excellence, and creativity. He is self-described as hard-wired to 'see' differently, to identify patterns and opportunities otherwise ignored or overlooked, and he has always used his talents to leverage for social infrastructure growth in college communities.

As a former Chair of the Board of Directors of the Alberta Rural Development Network, Dr. Keough has been a champion for improvements to student mental health supports. During his decade in Alberta Trent has engaged extensively with First Nations and Metis peoples and has engendered effective relationships with leaders in industry, business and government.
Kim Farwell - Public Member
Ms. Kim Farwell is the Manager of production planning, control, quality, and extraction technical at Syncrude Canada Ltd. Ms. Farwell has had various leadership and technical roles at Syncrude. Ms. Farwell has served on the Association of Professional Engineers and Geoscientists of Alberta (APEGA) for several years, and has held the roles of President, Chair of the governance committee, and Chair of the strategic planning committee. She was also the Director of the Fort McMurray Chamber of Commerce. Ms. Farwell has won a number of awards, including Oilweek Magazine Rising Star and APEGA Early Accomplishment award.

She holds an honours Bachelor of Arts Science in chemical engineering from the University of Waterloo, a certificate in oilsands technology from the University of Alberta, and a Masters of Business Administration from the University of Alberta, which she earned through distance learning with Keyano College.
Tyrone Brass - Public Member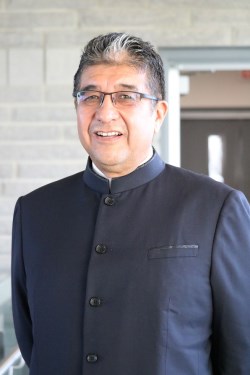 A long-time resident of Fort McMurray, Tyrone Brass has harnessed the lessons learned growing up on Key Indian Reserve No. 368 in Saskatchewan and built a successful business and raised a family of four in the Wood Buffalo region.

Tyrone has served as an Executive Board member of NAABA, establishing and maintaining strong relationships with community leaders in our region. He has also spent time volunteering in elementary and junior high schools to share his life story and excite and educate students about the opportunities available in this region.

As a Journey Certified Instrument Tech and Electrician, his educational experience as an apprentice within the trades provides a unique guiding perspective on the Board of Governors as we plan program strategies to meet industry and community needs. As a graduate of Keyano College, he is a strong supporter of education and life-long learning and has been a champion of the College within our community.
Margaret Ziolecki - Public Member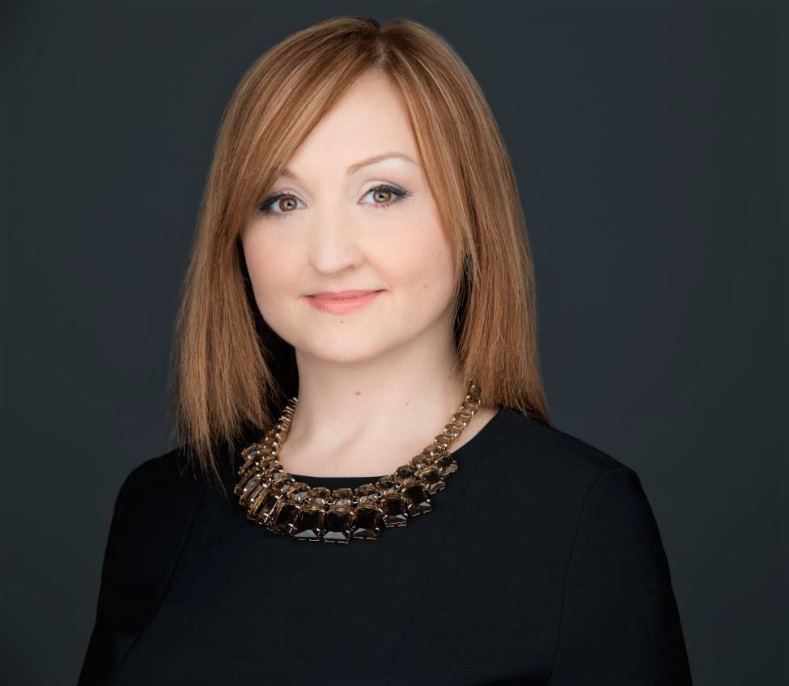 Margaret Ziolecki is a seasoned business communicator and stakeholder relations practitioner, specializing in strategic planning, public relations, issues/crisis communications and employee engagement. For more than 10 years, Margaret has provided internal consulting services to senior executives and teams in aviation, oil and gas and healthcare.
She is currently Senior Manager of Government Relations and Public Affairs with the Fort McMurray Airport Authority. Prior to joining the airport, Margaret held various strategic level roles with Canadian Natural Resources Limited, Shell Canada, Suncor and Alberta Health Services.
As a longtime resident of Fort McMurray, Margaret has volunteered with a number of social-profit organizations, including Habitat for Humanity Wood Buffalo where she served as Vice-Chair for the Board of Directors.
Margaret holds a Bachelor of Arts Degree in Communications Studies from the University of Windsor and is in the process of achieving her Prosci Change Management Practitioner Certification.
Matthew Creighton - Public Member
Matthew Creighton has been actively engaged in supporting the community since moving to Fort McMurray in 2009. Matthew has helped create and sustain excellence in governance and sound financial management as a member on various boards and committees. As a member of the Keyano College Foundation Board of Directors, he has provided financial oversight while also contributing creative solutions to fundraising during difficult economic times.

Matthew's education and professional work experience in financial management make his addition to the Board of Governors very timely, as Keyano continues to work through the challenges associated with our region's current economic realities. Strong financial governance will be key for the College to ensure a sustainable path going forward. Matthew's volunteer commitment to ensuring the success of not-for-profits in our region lends itself to positioning Keyano for a bright future.
Joseph MacNeil - Public Member
Joe MacNeil is the General Manager for Jacobs Industrial Services Ltd. Previously, Mr. MacNeil was Site Manager for Safway Services Canada Inc., Construction Manager for PCL Construction, and the Director of Operations for ClearWater Energy Services. Mr. MacNeil has been an engaged leader of the Fort McMurray community for 28 years. He is currently an honorary board member on the Northern Lights Health Foundation Board of Directors, and was previously the Chair and Vice Chair for the foundation. Mr. MacNeil is a master electrician, and holds a Bachelor of Business Administration.
Christian Matte - Public Member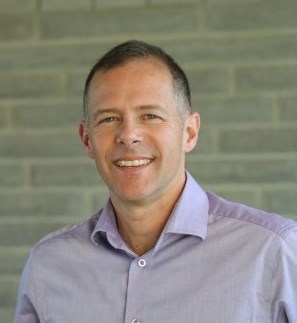 Chris Matte is Vice President of Technical Engineering services at Syncrude Canada Ltd. Mr. Matte has held various leadership and technical roles at Syncrude. He was also a district representative at Nalco Canada Corporation, and an applications engineer at Campbell Scientific Canada Corporation. Mr. Matte recently completed a more than two-year mandate on the board of ACFA régionale de Wood Buffalo. He is an active member of the community, and has volunteered with Fort McMurray Scouts, Norfort Gymnastics, and youth soccer. Mr. Matte holds a Bachelor Degree in Chemical Engineering from Laval University, and a Certificate in Strategic Leadership from the Sauder School of Business through the University of British Columbia.
Staci Millard - Public Member
Staci Millard is owner of the S. Millard Chartered Professional Accountant firm, focusing on small to mid-sized business and providing full service accounting and advisory support. Ms. Millard has served on several community and advisory boards, including serving as treasurer for the Fort McMurray Chamber of Commerce. Recent awards and nominations include the 2018 Female Entrepreneur of the Year for the Fort McMurray Chamber of Commerce, 2019 Emerging Entrepreneur award from Alberta Women Entrepreneurs, and nominee for the 2016 RBC Women of Influence award.
Ms. Millard holds a Bachelor of Applied Business Administration from the Northern Alberta Institute of Technology, and is a Certified General Accountant.
Nadine Rimmer - Faculty Representative
Dr. Rimmer is the Keyano College Faculty Association elected member to the Board of Governors in May 2017. She currently teaches nursing in the School of University Studies, Career Programs and Academic Upgrading.

Dr. Rimmer is a 1988 Nursing Diploma Graduate from Keyano College. She completed her BScN from the University of Alberta and a Master of Nursing from the University of Southern Queensland. Nadine just completed her Doctorate of Nursing Practice with distinction from Capella University in March 2017.

Dr. Rimmer currently resides in Fort McMurray.
Prasan Naik - Non-Academic Staff Representative
A key member of Keyano College's Information Technology Systems department, Prasan Naik has been the college's Application System Analyst since 2014, providing analytical and technical support and improving business processes for college departments. Prior to that, he served as a Financial System Administrator and as an instructor for Keyano College.
Tyshaine Page - Student member
Tyshaine Page is the President of the Students' Association of Keyano College. She is currently enrolled in her fourth year in the Bachelor of Business Administration degree program at Keyano College. She is the recipient of awards acknowledging her excellence in academics and leadership. Ms. Page achieved placement on the President's List, and received an award for Academic Excellence. She is also an avid sports enthusiast, representing Keyano College on the Keyano Huskies Women's basketball team.
Britainea Young - Student Member
Britainea Young is enrolled in her third year in the Bachelor of Education degree program at Keyano College. She is the President of Keyano College's Education Students' Association. She has served as Vice President of Operations of Keyano College's Education Students' Association, Governor of the Students' Association of Keyano College, and student representative on the Academic Council of Keyano College. She is a recipient of the Dr. Gary McPherson Leadership Scholarship, the Louise McKinney Scholarship, and the Keyano College Board of Governors Award of Distinction.
Board of Governors meetings
Pleaase note: dates are subject to change
December 11, 2019
January 16, 2020
February 20, 2020
March 19, 2020
April 23, 2020
May 13, 2020
June 10, 2020