Sponsorship Opportunities About the event Our Reach Buy Tickets Photos of Past Galas
The Keyano College Gala started in 1981 and remains one of Fort McMurray's most-anticipated events. For 42 years, guests have come together in support of the college and to celebrate the spirit of education over an evening of philanthropy, friendship, music and food. The money raised through the Keyano College Gala is reinvested to provide further support towards academics, athletics, theatre, trades programs, and capital improvements that make an impact on students' lives.
This year, the Syncrude Sport & Wellness Centre fieldhouse will be transformed to the world-famous home of country music. Enjoy Nashville inspired appetizers, as local talent takes the stage before Brett Kissel will step into Keyano's own wooden circle.
Sponsorship Opportunities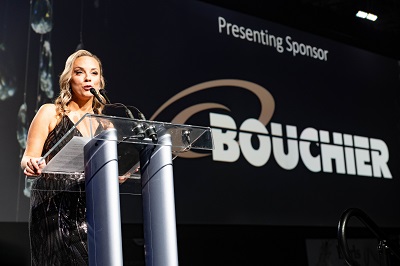 Keyano College is excited to have Bouchier back on board as the presenting partner for Keyano Gala 2023. We look forward to hosting guests on November 4, 2023 at the Syncrude Sport and Wellness Centre. The evening will include raffles, silent and live auction, delicious food and dancing. Tickets on sale to the public: September 8, 2023.
Join the Keyano Gala 2023 as a sponsorship partner. Enjoy the positive publicity and marketing benefits for your business while making a significant and notable impact for post-secondary students in our community. We appreciate all contributions which help to enrich the lives of our student athletes, therefore, gift-in-kind donations will also be considered. Sponsorship sells out quickly, so please contact us today to reserve your preferred sponsorship.
For more information related to sponsorship opportunities please reach out to jenna.giles@keyano.ca
About the Event
Date & Location
November 4, 2023
Syncrude Sport and Wellness Centre
Doors Open at 6:30 pm
Formal Program starts: 7:30 pm


Entertainment Presented by
Birch Mountain Enterprises, Fort McKay Group of Companies and Fort McKay First Nation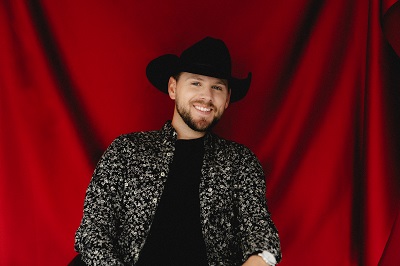 With 3x Platinum, 2x Gold-certified albums, 10x Gold singles, and 16x top-10 radio hits to his credit, Brett Kissel, has had an extraordinary rise to superstardom in the Canadian country music scene since his first single release a decade ago in 2012. When the world pressed pause in 2020, Kissel put his foot on the gas pedal, with a steady stream of hit songs, and some impressive award show victories, including winning his 22nd CCMA award in London in 2021, and accepting his third JUNO Award this past May in Toronto, for his critically acclaimed album 'What Is Life?.'
Having toured with icons Garth Brooks and Brad Paisley, Kissel has learned the tricks of the trade from the best in the business and has established himself as one of Canada's most beloved entertainers. Kissel is also well known for his outside-the-box collaborations, which have led to some extremely unique duets featuring Grammy winners: Charley Pride, Dave Mustaine, Nelly, and legendary R&B group — 98 Degrees. Kissel is currently working on what he explains is the most extravagant recording project of his life — a new multi-album package titled 'The Compass Project.' The first album, South Album, released January 27th. His current radio single 'Never have I Ever' has accumulated over 5 million global streams.
Our Reach
Keyano College remains committed to excellence in teaching and learning, industry training, and applied research through the delivery of relevant and sustainable programs and services that maximize opportunities for our students.
Total Student Body: 2,086
Domestic Students - 1646
International Students - 441
Indigenous Students - 135
Full Time - 1596
Part Time - 700
Top 5 Programs: Unofficial 2022-23
Business Administration Diploma - Management
Bachelor of Nursing
Early Learning and Child Care Diploma
Power Engineering 4th Class Comprehensive
Business Administration Diploma - Accounting
92% of domestic applications are from Alberta and 74% of domestic applications are local (RMWB).


Buy Tickets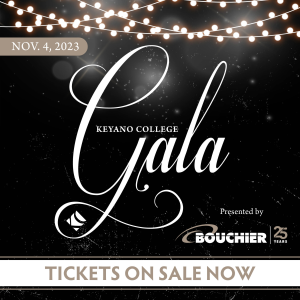 Tickets are now on sale for the 2023 Keyano College Gala!

Buy Tickets Now







Photos of Past Galas
Photos of our previous Galas can be viewed on the Keyano College Gallery.
View the 2022 Keyano College Gala Program 2022 Gala Photo Gallery - Photo Credit Paul Jen