The Alberta Sport Development Centre (ASDC) – Northeast has a team of experienced professionals who support our athletes and coaches. Meet our qualified fitness trainers.
ASDC – Northeast Coordinator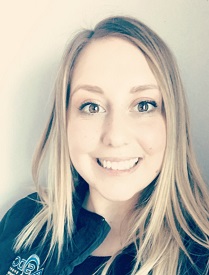 Karly Anderson, Bachelors of Sport and Fitness Leadership Major: Sport Management, NCCP 3
780-792-5632
Since an early age Karly has been involved with a variety of sports, but most of the time you could find her at the Gymnastics club! Karly's passion for sport has brought her around the world. She participated in a field school in Bolivia researching the effects of high altitude on the body and helped run a recreational gymnastics facility in Taizhou, China. Karly is excited to bring her passion, knowledge, and dedication to the ASDC-NE programs.
High Performance Training Specialist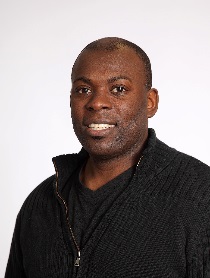 Dwayne Vigilance, Corrective Exercise Specialist, AFLCA RT, GE, PE, NCCP 3
780-791-4876
Dwayne is the Head Coach of the women's basketball team at Keyano College and the ASDC High Performance Training Specialist. Dwayne, who is from Fort McMurray, attended the Northern Alberta Institute of Technology, as well as Malaspina University (now VIU) in Vancouver, B.C. where he pursued his passion for sport. Prior to joining Keyano College, he was an elite coach and trainer in Australia where he worked with prestigious sports academies and teams.
ASDC Trainer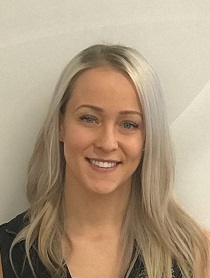 Lanalee Pike, Fitness/Personal Trainer (ISSA), Strength and Conditioning Coach (ISSA), Fitness Nutrition (ISSA), Certified Elite Trainer for ISSA (International Sport Science Association), Currently working towards PE Degree.
Lanalee always had a passion for sports and the human body. She decided to take her fitness to the next level in 2014 competing in the Alberta Bodybuilding Association taking home second place qualifying for Alberta Provincials. Lanalee went to Keyano College for their PE program. She has also obtained certification as an elite trainer with the International Sport Science Association, obtaining personal training certificate, strength and conditioning certificate (sport focused), and sport nutrition certificate. Lana's passion lies in the development of athletic performance. She now teaches and trains over a dozen sport contracts such as soccer, figure skating, football, and the Keyano Huskies.
Mental Skills Trainer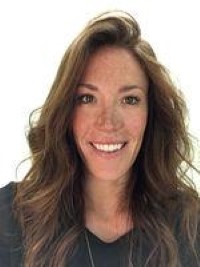 Natalie Doucette, Masters in Counselling Psychology with the University of Calgary, Registered Professional Counsellor with the Canadian Professional Counsellors Association (CPCA)
Originally from Ottawa, Natalie loves to travel and live in new places. Having lived abroad to study in France, and teach in England and Cambodia, she integrates a multicultural perspective into her counselling work with Fort McMurray's diverse population. Natalie completed her Masters in Counselling Psychology with the University of Calgary this past spring, she is a Registered Professional Counsellor with the Canadian Professional Counsellors Association (CPCA), and is also trained in Play Therapy, which is her primary approach used in school counselling. Having played four years of varsity basketball while majoring in Physical Education, it was only a matter of time before her love of psychology and of sport came together. She is passionate about advocating for the mental health of athletes while supporting their performance goals throughout their athletic careers and beyond.
Contract Trainer / Yoga Instructor/Nutrition Specialist
Kaitlyn Blackett, RYT200, RYT500, ISSA Personal Trainer and Nutrition, Yoga Temple Fort McMurray certified teacher.
Kaitlyn enjoys helping clients achieve a balanced lifestyle that encompasses the dimensions of health, body wellness, and activity. She is excited for this opportunity to share her knowledge and experience with student athletes and others. As a mom of one, Kaitlyn's son was born in March 2018 so she understands the day-to-day struggles of finding balance in the household and making the time for your own health and wellness. Yoga is an area she is passionate about and is how she found strength and healing after she was in a car accident in 2013. Continuing to learn and grow in this field has helped her grow stronger and live each day with an open heart. She will be a student of the practice and forever growing as a yogi.
We are always looking for energetic and sport focused trainers to join our team. For more information please contact our ASDC Coordinator 780-792-2697 .