The Alberta Sport Development Centre (ASDC) – Northeast has a team of experienced professionals who support our athletes and coaches. Meet our qualified fitness trainers.
ASDC – Northeast Coordinator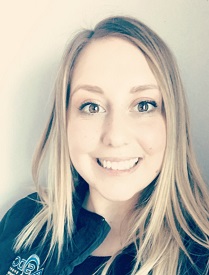 Karly Cameron, Bachelors of Sport and Fitness Leadership Major: Sport Management, NCCP 3
780-792-5632
Karly.Cameron@keyano.ca
Since an early age Karly has been involved with a variety of sports but most of the time you could find her at the Gymnastics club! Karly's passion for sport has brought her around the world. She participated in a field school in Bolivia researching the effects of high altitude on the body and helped run a recreational gymnastics facility in Taizhou, China. Karly is excited to bring her passion, knowledge and dedication to the ASDC-NE programs!
High Performance Training Specialist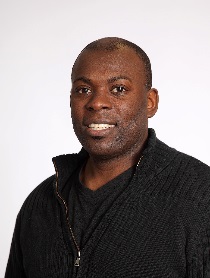 Dwayne Vigilance, Corrective Exercise Specialist, AFLCA RT, GE, PE, NCCP 3
780-791-4876
Dwayne.Vigilance@Keyano.ca
Dwayne is the Head Coach of the women's basketball team at Keyano College and the ASDC High Performance Training Specialist. Dwayne, who is from Fort McMurray, attended the Northern Alberta Institute of Technology, as well as Malaspina University (now VIU) in Vancouver, BC where he pursued his passion for sport. Prior to joining Keyano College, he was an elite coach and trainer in Australia where he worked with prestigious sports academies and teams.
ASDC Trainer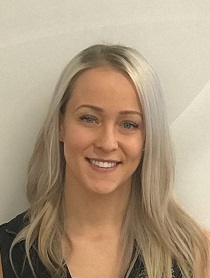 Lanalee Pike, Fitness/Personal Trainer (ISSA), Strength and Conditioning Coach (ISSA), Fitness Nutrition (ISSA), Certified Elite Trainer for ISSA (International Sport Science Association), Currently working towards PE Degree.
Lanalee always had a passion for Sports and the human body. She decided to take her fitness to the next level in 2014 competing in the Alberta bodybuilding Association taking home second place qualifying for Alberta Provincials. Lanalee went to Keyano College for their PE program. Lana has also obtained certification as an elite trainer with the International Sport Science Association, obtaining personal training certificate, strength and conditioning certificate (sport focused) and sport nutrition certificate. Lana's passion lies in the development of athletic performance. She now teaches and trains over a dozen sport contracts such as Soccer, Figure skating, Football and the Keyano Huskies.
We are always looking for energetic and sport focused trainers to join our team. For more information please contact our ASDC Coordinator 780-792-2697 .