The Syncrude Sport and Wellness Centre is home to our fitness facilities, including:
Fitness Centre (sponsorship opportunity available)
Group Fitness Studio (sponsorship opportunity available)
High Performance Studio (sponsorship opportunity available)
Running Track (sponsorship opportunity available)
Our state-of-the-art workout spaces, high-quality equipment and qualified staff can help you reach your fitness goals.
Fitness App
The Syncrude Sport and Wellness Centre fitness app offers virtual personal training and fitness programing. Users can:
Access their fitness program
Track progress
Track Meals
Upload photos
Work one on one with a personal trainer directly through your mobile device to help reach your goals. The app also integrates with Fitbit, apple watch, and MyFitnessPal!
Purchase a program for our app today!
Fitness Centre Orientations
Sign up for a free 20-minute orientation to the fitness centre that shows you how to use our cardio and weight equipment safely and effectively.
Contact the Fitness Desk at 780-792-5641, or email info.sswc@keyano.ca to set up your orientation.
View our facility rules and regulations View our rules for our equipment usage
Fitness classes
Learn more about our fitness classes, including the class schedule and descriptions.
Register for fitness classes online
Personal training
Our wellness specialists provide on-site fitness training and assessment to both members and non-members.
Find out more about fitness training and assessments
Our Trainers
Fitness Instructors
Taylor Cote - Fitness Coordinator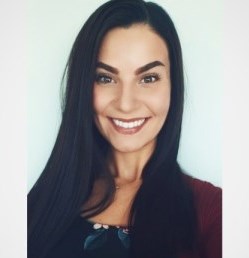 Taylor is born and raised in Fort McMurray and has developed a passion for health and wellness over the years. Taylor has earned her Personal Fitness Trainer diploma through the Northern Alberta Institute of Technology and plans to use her knowledge of resistance training protocols, corrective exercise strategies, and lifestyle counselling techniques to help others discover the link between physical fitness, mental health, and overall wellbeing. Her goal is to serve the community by delivering fun and exciting ways to get involved and get active.



Priscilla Powder-Forbister - Fitness Instructor, Personal Trainer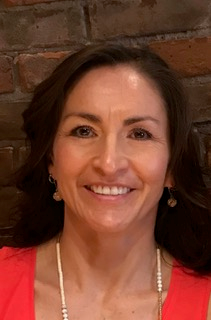 Priscilla has been a resident of Fort McMurray for 33 years. She graduated from Athabasca University with Bachelor of Administration. Passionate about health and fitness, she is also certified as a Group Fitness Instructor with AFLCA and has been teaching Spin for 11 years, along with various other fitness classes. Priscilla believes in the importance of incorporating strength training and conditioning to live an active and healthy lifestyle. This belief, coupled with her time spent in the fitness centre, led Priscilla to become certified as a Personal Training Specialist through Canfitpro. She is passionate about educating others to live a healthy, strong & happy life.
Amy Paterson - Fitness Instructor, Personal Trainer
Amy's career in fitness began over 20 years ago when she became a BCRPA certified fitness instructor in Prince George. After a move to Alberta, she challenged the AFLCA certification exam and became a certified instructor in Alberta. From there she continued to expand her knowledge and became AFLCA certified to teach group fitness, cycle (Keiser certification as well), step, choreography and portable equipment. She also obtained certifications for BOSU, Barre Above, MOSSA Group Power, POUND, Generation POUND and Fitness Kickboxing Canada. In 2017, her family moved to Fort McMurray and it was then that Amy decided it was time to make her fitness career full-time. She enrolled in the NAIT-PFT diploma program and graduated with honours. She is now a CSEP certified fitness trainer and NASM certified corrective exercise specialist. Amy always incorporates mobility and stability training into all her programs. Amy believes that the most important component of all fitness programs is injury prevention as movement assessments are essential starting points for all fitness levels. She recommends taking the time to build a stable and strong foundation to help achieve your fitness goals.
Yoga Instructors
Andrea Jordán - Yoga Instructor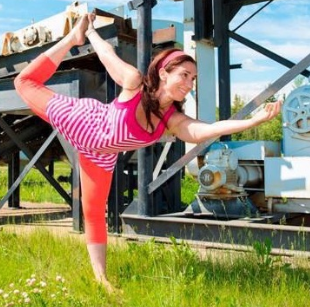 Andrea started to practice Yoga informally in the 80's, during her teens, and then committed to a daily Yoga practice in 2001. In 2006, she completed her teacher-training at 'It's Yoga' studio in Puerto Rico, her hometown. Her classes focus on guests' personal experience in combination with body alignment. She likes to keep the sequence diverse and playful, providing challenges to those who like to go deeper and modifications for those who are starting their yoga journey. Meet her on the mat every Saturday at 10 a.m.