The Syncrude Sport and Wellness Centre is home to our fitness facilities, including:
Long Boat Landing Fitness Centre
North American Construction Group Fitness Studio
Northland High Performance Studio
Our state-of-the-art workout spaces, high-quality equipment and qualified staff can help you reach your fitness goals.
Membership
You can use our facilities and services as a member or non-member. Learn about the benefits of membership.
Fitness centre orientations
Sign up for a free 20-minute orientation to the fitness centre that shows you how to use our cardio and weight equipment safely and effectively.
Contact the Fitness Desk at 780-792-5641 to set up your orientation.
View our fitness attire policy and rules for equipment usage.
Fitness classes
Learn more about our fitness classes, including the class schedule and descriptions.
Personal training
Our wellness specialists provide on-site fitness training and assessment to both members and non-members.
January deals:
Purchase of five session personal training package ($375) = one month free memberership
Purchase of ten personal training package ($700) = four months free membership
If you are already a member, your additional membership time will be added onto the end of your current membership.
Our Trainers
Fitness Instructors
Taylor Cote - Fitness Coordinator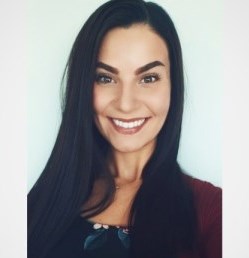 Taylor is born and raised in Fort McMurray and has developed a passion for health and wellness over the years. Taylor has earned her Personal Fitness Trainer diploma through the Northern Alberta Institute of Technology and plans to use her knowledge of resistance training protocols, corrective exercise strategies, and lifestyle counselling techniques to help others discover the link between physical fitness, mental health, and overall wellbeing. Her goal is to serve the community by delivering fun and exciting ways to get involved and get active.

Contact Information: Email: taylor.cote@keyano.ca, office phone: 780.792.5645
Melanie Asher - Fitness and Yoga Instructor
Melanie is a Certified Fitness Trainer (International Sports Sciences Association) and Group Fitness Instructor/Resistance Leader (Alberta Fitness Leadership Certification Association). She holds several designations, such as spin and Pilates, as well as her 200-hr Yoga Teacher Training (Yoga Temple). Melanie has been teaching fitness and yoga in Fort McMurray since 2010. Her favourite classes to teach are TRX, spin, and yoga. Outside of the gym, Melanie's favourite activities are paddling, hiking, snowboarding, traveling, and crafting. She is excited to share her energy and passion for wellness.
Desiree Daguio - Fitness Instructor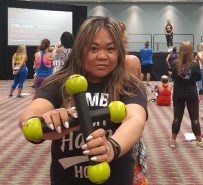 Desiree was born in the Philippines and grew up in London, Ontario. In 2008, she moved to Alberta and in 2010, she made Fort McMurray her home where she has met tons of great people. Desiree has a background in office administration and is currently working toward a career as an Orthopedic Technician. Music and dance has always been a passion of hers and her love of Latin music led her to attend Zumba classes in 2012. Desiree fell in love with Zumba and decided to become an instructor herself. She is certified in Zumba Kids and Junior, Zumba Step, Zumba Toning, Zumba Gold (seniors), Aqua Zumba, and Zumbini (for kid's ages 0-4 with caregivers). She is always looking to learn more about Zumba and attended conventions in 2018 and 2019. Des works full-time at the RMWB and teaches Zumba all around the city.
"Zumba is my passion; it is very therapeutic for me. I have met amazing people throughout this journey."
Penny Gousios - Fitness Instructor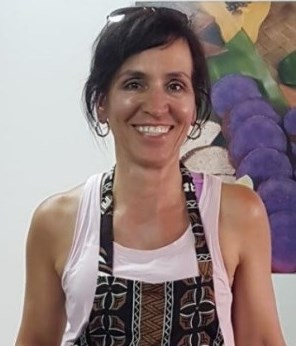 Originally from Edmonton, Penny has called Fort McMurray home since 2008. She has always had a love of fitness, but this was amplified when she became a licensed Zumba® instructor in August 2015. Being an instructor allowed her to share her passion with others. Penny continued on to get licensed in STRONG by Zumba® (HIIT work out synced to the beat of music) and Zumba Gold to be able to reach other demographics. In 2017, Penny decided to expand on her knowledge of fitness and became a Canfitpro Certified Group Fitness instructor. In 2018, she also obtained a BodyShred certification, Aqua Zumba license, and Schwinn Indoor Cycling certification. Penny and her husband are avid volunteers with Habitat for Humanity and have participated in builds in Alberta, New Orleans, Hawaii, Fiji, and will be aiding in Romania (June 2020).
Kelly Moore - Fitness Instructor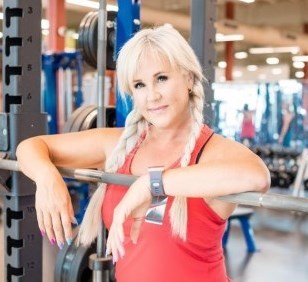 Kelly was born and raised in Southern Ontario. With her husband and two cuddly spaniels, she has made Fort McMurray her home. She graduated with Bachelor of Communications, Education and Library Science, and has enjoyed working with students of all ages prior to moving to Alberta in 2015. Living in the Wood Buffalo region allowed her passion for fitness blossom, as a way to keep happy and active during the long winter months. Kelly fell in love with Zumba Fitness and went on to get certified in many Zumba specialties such as Toning, Circuit, Kids, and Gold (seniors). Always exploring new ways to keep fit and healthy, Kelly became a certified group fitness instructor with MOSSA Group Power, CycleFit, MixxedFit, and Yoga for Athletes and Barre Above.
"Music energizes me, so I love to change it up keeping my fitness class participants moving to current beats in safe, energetic and motivating ways. Find that fitness class that moves you!"
Priscilla Powder-Forbister - Fitness Instructor, Personal Trainer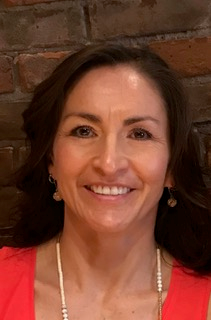 Priscilla has been a resident of Fort McMurray for 33 years. She graduated from Athabasca University with Bachelor of Administration. Passionate about health and fitness, she is also certified as a Group Fitness Instructor with AFLCA and has been teaching Spin for 11 years, along with various other fitness classes. Priscilla believes in the importance of incorporating strength training and conditioning to live an active and healthy lifestyle. This belief, coupled with her time spent in the fitness centre, led Priscilla to become certified as a Personal Training Specialist through Canfitpro. She is passionate about educating others to live a healthy, strong & happy life.
Jenna Power Fitness and Yoga Instructor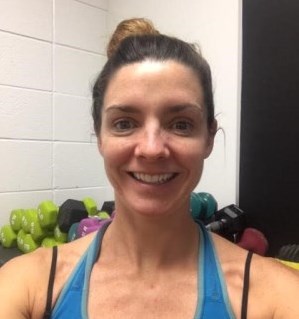 Jenna was born and raised in Nova Scotia and has called Fort McMurray home for the last 10 years. She is a teacher with the Catholic School Board and works her dream job of promoting health and wellness to schools with the APPLE Schools program. She utilizes her yoga and personal training certificate through weekly boot camps and yoga classes in Abasand. Jenna recently finished the STRONG by Zumba training in summer 2019, which pairs an intense workout with some relaxing yoga. Jenna loves to run, read, laugh, and hang out with her two daughters and husband by getting outside as much as possible.
Heather Rumball, Fitness Instructor, BFFL Programmer
Heather was born and raised in Fort McMurray, Alberta. She was a competitive Irish Dancer for 15 years, competing both nationally and internationally. Heather completed a diploma in Kinesiology and Sport Studies – Fitness and Health Promotion at Red Deer College before transferring to the University of Alberta to complete her Bachelor of Physical Education. Heather is a CSEP Certified Personal Trainer and is the Be Fit for Life Programmer at Keyano College. When she is not working, she enjoys travelling, teaching Irish Dance, reading, and watching reality TV.
Yoga Instructors
Andrea Jordán - Yoga Instructor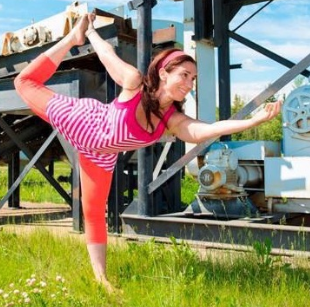 Andrea started to practice Yoga informally in the 80's, during her teens, and then committed to a daily Yoga practice in 2001. In 2006, she completed her teacher-training at 'It's Yoga' studio in Puerto Rico, her hometown. Her classes focus on guests' personal experience in combination with body alignment. She likes to keep the sequence diverse and playful, providing challenges to those who like to go deeper and modifications for those who are starting their yoga journey. Meet her on the mat every Saturday at 10 a.m.
Amanda McCann - Yoga Intructor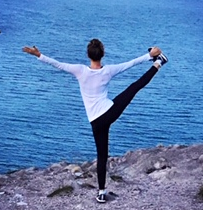 Amanda is from St. John's, Newfoundland and has been teaching yoga, pilates, and yoga for kids since 2015. Since moving to Alberta, you can find her at Oxygen Yoga and Fitness, the Syncrude Sport and Wellness Centre, occasionally subbing a class at Oranj or enjoying Cat Yoga with the Wood Buffalo Human Society. Amanda studied Vinyasa, Hatha, and Yin styles of yoga under Sara Cueva in Edmonton. She develops thoughtful sequences for her fitness classes as well as corporate mindfulness for office yoga, relaxation style programs, and deep stretch.