Please note: In accordance with new COVID-19 public health restrictions communicated on March 12 by the Government of Alberta, the Rivalry Dinner has been postponed until further notice.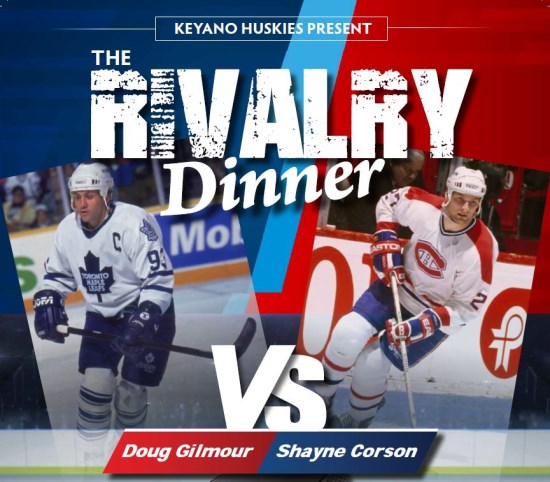 Gilmour played for the Maple Leafs from 1992 to 1996 and the Canadiens from 2001 to 2003, while Corson was with the Canadiens from 1986 to 1992, 1996 to 2000 and then played for Maple Leafs in 2000 to 2003.
Join us for an interesting and entertaining evening that will include riveting stories from these two respected NHL players as they reflect on their part of the longest NHL Rivalry. The night will also feature a live and a silent auction as well as meet and greet opportunities.
Tickets
$150 each or $1250 for a table of ten.
Tickets can be purchased online or in person at the Keyano Box Office.
All proceeds will go towards Huskies Athletics.
Grit and determination on ice