Keyano College is a comprehensive community institution in the Regional Municipality of Wood Buffalo. Stretching from north-central Alberta to the borders of Saskatchewan and the Northwest Territories, Wood Buffalo is one of the largest municipalities in Canada.
Keyano serves students through its Clearwater Campus and Suncor Energy Industrial Centre in Fort McMurray.
Benefits of studying at Keyano
Competitive tuition fees
Affordable housing
Personable learning environment
Helpful and friendly faculty and peers
Culturally diverse faculty and student population, from over 30 countries
Qualified and experienced faculty
Culturally diverse community
Part-time job opportunities within the community
International Student Referral Program
Refer an international student to Keyano College and if they successfully register, you will receive a $500 tuition credit. The referral student must name you in their application and registration process in order to receive tuition credit. There is no limit on how many people you can refer. You must be a current Keyano student to refer someone. View the policy for more information.
International Students Viewbook
What students are saying about Keyano
Monica Matheus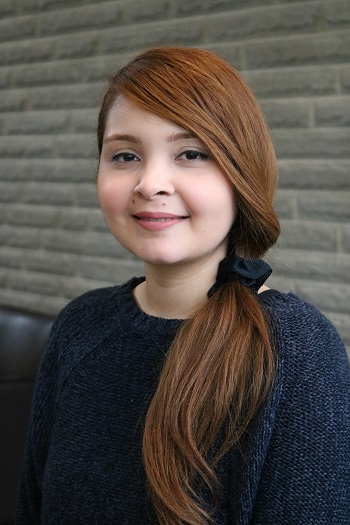 "I heard about Keyano College online through their website. I looked into their Business Administration program which had always interested me.

The diversity at Keyano has made the transition process of living in a new country much easier. You get to hear about classmates amazing experiences, what they have gone through, and you end up making great friends. Everyone is incredibly welcoming making you feel right at home."
Crischa Caminos
"I applied to Keyano College online after a family member told me about the school and how successful the graduates are. The website has all the instructions on how to apply for admission, it also included tips on how to get a student visa after receiving the letter of acceptance. What I like about Keyano is how diversity is really accepted here. I think it is beautiful to see people from different countries and ethnicities coming together for the purpose of education."