Library Closure Information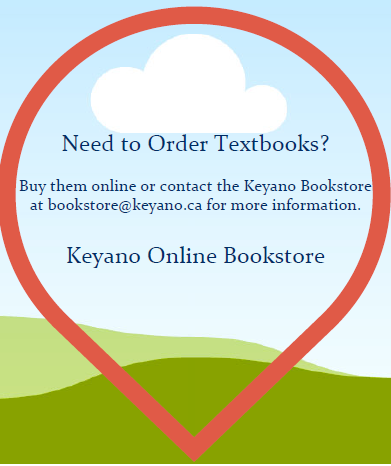 Please be advised that the Keyano College Campus is closed until further notice, including all computer labs and study spaces.
Online library services are available to assist you during this time and we will continue to update this information as it becomes available.
Library collections
Online collections are available from the Library's FIND page.
All physical Library collections (print books, magazines, etc.) are unavailable until further notice.
Course materials are not available for borrowing. If you require a chapter or select pages from a specific resource, please contact us to find out how we can help you.
Inter-Library Loan requests will continue with delivery in digital format to the extent possible. Please continue to submit your requests via the Article Request Form.
Equipment lending is closed to help mitigate infection spread risks.
Library hours and spaces
The library is closed indefinitely, including the computer lab and study rooms.
Library staff is available online Monday to Friday, 8:30-4:30.
Due dates and late fees
You do NOT need to come to campus to return or renew library materials.
If you know how to renew online, please do so. If you have problems renewing, please ask us.
If you are self-isolating, please do not return your items until more information can be provided.
Late fees:

The library will cancel late fees from March 13 until the situation changes. Again, you do not need to come to campus.
We realize that library fines that have accumulated since March 13 may impede your ability to register for Fall/Winter classes. To ensure your ability to register for classes, the library will not be placing financial holds on student accounts due to the fines incurred during the library's closed period. If you have previous fines that were incurred prior to the closure the financial hold policy may still apply. If you have questions or concerns about a financial hold placed on your account, please contact us at 780-791-4917 or email.