The soccer season runs from August to October each year. Follow our schedule and standings through the Alberta Colleges Athletics Conference (ACAC). Stay up-to-date throughout the season by following our team statistics.
If you would like to try out for the team, contact Coach Macky Singh
Women's Soccer Team Roster
No.
Name
Position
Year
Program
Hometown
07
Emma
Bendera
Midfielder
1
Education Secondary
Ponoka, AB
10
Isabela Corena
Bustos-Chaba
Defender
3
BSc Nursing
Edmonton, AB
11
Amber
Deep
Midfielder
1
Power Engineering
St. Alberts, AB
06
Riley
Ellis
Winger
1
BSc Nursing
Langley, BC
RS
Taylor
Fraser Chaba
Midfielder
Red Shirt
Education Elementary
Edmonton, AB
29
Bridie
Harding
Goalkeeper
1
Education Elementary
England
16
Leigh
Horsley
Defender
1
College Prep/Pre-Nursing
Spruce Grove
29 & 12
Anastacia
Lalonde
Goalkeeper
1
College Prep
St. Alberts, AB
05
Vanessa
Orellana
Winger
1
Business Administration
USA
17
Natalie
Orellana
Midfielder
1
Business Administration
USA
14
Blanca
Palavecino
Midfielder
3
Education Elementary
Edmonton, AB
18
Jennifer
Perry
Defender
4
Education Secondary
Edmonton, AB
03
Jaylynn
Plamondon
Midfielder
1
College Prep/UTS BBSc
Lac Le Biche, AB
13
Lisa
Popp
Defender
1
College Prep/Business
Werneck, Germany
02
Skylar
Robertson
Defender
1
BSc Nursing
Lac Le Biche, AB
09
Kya
Soper
Defender
3
Education Elementary
Fort McMurray, AB
19
Brittany
Thompson
Striker
1
College Prep/Primary Care Paramedic
Calgary, AB
Our Coach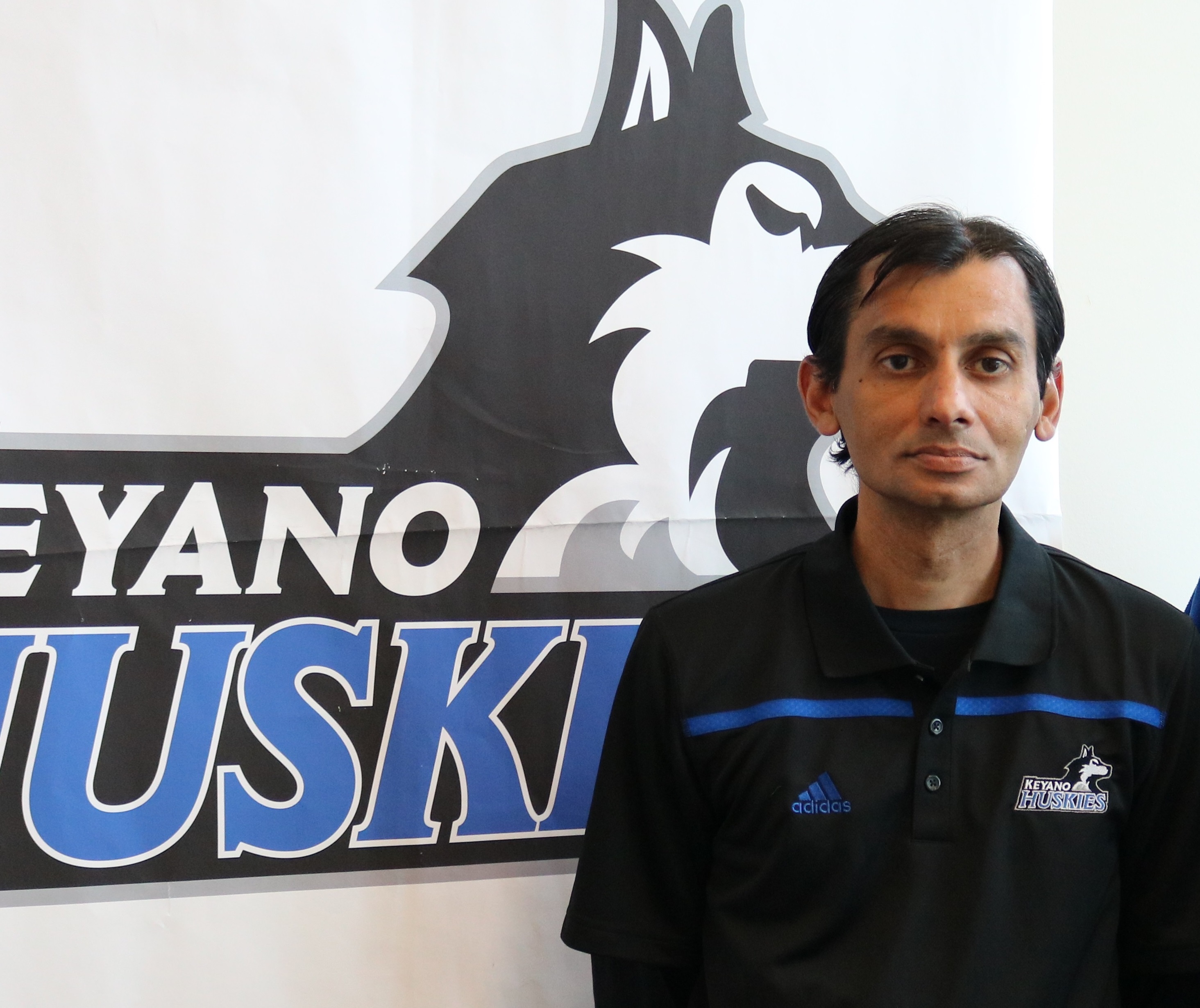 Head coach, Macky Singh, has a long and successful track record of building and delivering soccer programs globally. He comes to us from Olds College where he coached for four years and was named the ACAC Men's Soccer Coach of the Year.Our coach
Prior to that he served as Regional Technical Director for Soccer New Brunswick and was the Head Coach of the Women's Soccer team at St. Thomas University from 2009 - 2014.
Singh spent eight years as the National Team Head Coach of the New Zealand Universities Women's Soccer National Team, where he led them in over 70 international matches, including three FISU World University Summer Games.
Singh has also served as a National Technical Director, Women's Soccer and Senior Women's National Team and was the U19 Women's National Team Head Coach for the Football Association of Malaysia.
He holds a Canadian Soccer National B Coach License, New Zealand Football National Academy Coaching License, and completed the FIFA Futuro III Instructors Course and National Coaching Certification Program (NCCP) Competition Development (Level III). He has a Bachelor's Degree in Sports Coaching and a Diploma in Sports Psychology.
Photos
Check out some photos of our team in action: