The college volleyball season runs from September to March each year. Follow our season by checking our schedule and standings regularly through the Alberta College Athletic Conference (ACAC). Stay up-to-date throughout the season by following our team statistics.
If you would like to try out for the team, contact Coach Keegan Kuhr.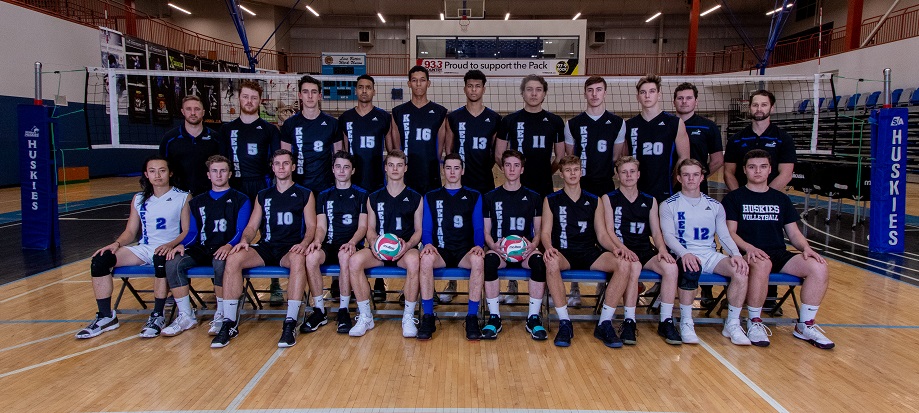 Men's 2019/2020 Volleyball Team Roster
Name
Position
Height
Year
Program
Hometown
Alex
Andryszewki
Left Side
6'3"
5
Business Admin.
Jarocin, Poland
Carter
Bragg
Middle
6'4"
1
Business Admin.
Edmonton, AB
Don
Campbell
Left Side
6'5"
3
Open Studies
English River First Nations, Sask
Connor
Clark
Right Side
6'6"
5
Power Engineering
Waterville, NS
Joao
Cunha
Left Side
6'8"
1
College Prep.
Rui de Janerio, Brazil
Tristan
Drechsler
Outside
6'0"
1
Business Admin.
Drayton Valley, AB
Damian
Goscianski
Setter
6'3"
1
College Prep.
Gostyn, Poland
Carter
Hagel
Libero/Setter
6'1"
1
University Studies
Parkland Country, AB

Kylar

Head

Libero
6'
3
University Studies
Grande Prairie, AB
Carlos
Junio
Middle
6'10"


1
College Prep.
Minas Gerais, Brazil
Anderson
King
Libero
5'10"
1
College Prep.
Edson, Aberta
Maxime
Legault
Middle
6'5"
2
Business Admin.
Calgary, AB
Ryan
Mulder
Middle
6'5"
1
College Prep.
Red Deer, AB
Brandon
Quach
Libero
5'10"
5
Open Studies
Calgary, AB
Lucas
Ryan
Outside
6'
1
Business Admin.
Fort McMurray, AB
Athus
Silva
Middle
6'6"
1
College Prep.
Sao Paulo, Brazil
Simon
Tremblay
Setter
6'2"
2
Buisiness Admin.
Fort McMurray, AB
Cam
Visscher
Outside
6'2"
3
University Studies
Coaldale, AB
Flynn
Walsh
Middle
6'3"
1
Business Admin.
Fort McMurray, AB
Trey
Weinmeier
Left Side
6'6"
3
University Studies
Edmonton, AB
Chance
Wilkins
Setter
6'4"
4
Enivironment Technology
Airdrie, AB
Preston
Yole
Middle
6'5"
1
Open Studies
Lle-A-La-Crosse, SK
Our coaches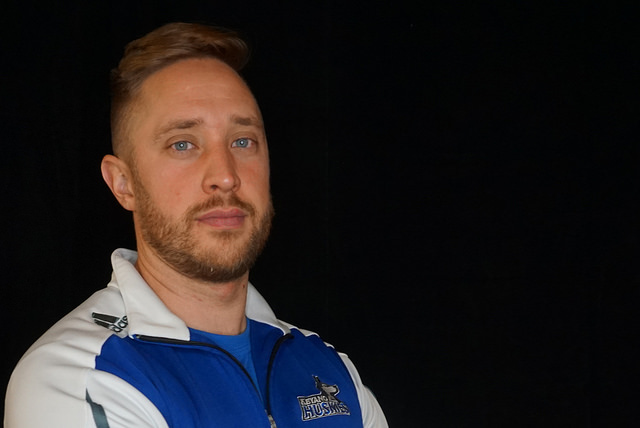 Keegan Kuhr has been the head coach of the Keyano Huskies men's volleyball team since 2014. Under his leadership, the team has grown into a nationally ranked team, earning a spot at Nationals twice in the last three years, and winning a bronze medal in 2017-2018 Canadian Collegiate Athletics Association championship. Kuhr's team has also performed well provincially, winning the north division the last three years, with two silver medals, and one bronze at provincials. 2019 was another successful year for the team they got gold at provincials.
Keegan found his love of volleyball in grade 7 when he started playing volleyball at St. Anne's school. At Father Patrick Mercredi High School, he played on the Senior team by grade 10, and earned city championships three tears in a row, two zone titles, and a second at 4A provincials. After his early successes, Keegan went on to become a Keyano Husky, playing for the men's volleyball team for three years, and helped them make playoffs, and earn a spot at nationals for the first time in team history. He finished his player career with two years at SAIT, winning a provincial championship, and a Silver medal at nationals.
After his two year stint at SAIT, Keegan returned home to Fort McMurray, and the Huskies. He served as the assistant coach of the Men's Volleyball team under Coach Trent Mason for two years, before taking over the reins in 2014.
Kuhr is supported by a team of assistant coaches and a strength and conditioning coach:
Jarett Soderburg
Joel Makara
Tina Kuhr
Karissa Kuhr (Athletic Therapist)
Natalie Doucette (Student Mental Performance Consultant)
Nicolas Del Bianco (AWA Coach)
Dwayne Vigilance (Strength and Conditioning Coach)
Check out photos of our team in action: