The Keyano College men's soccer team's season runs from August to November each year. Follow our season by checking our schedule and standings regularly through the Alberta Colleges Athletic Conference (ACAC). Stay up-to-date throughout the season by following our team statistics.
If you would like to join the team, contact Coach Macky Singh.
Men's Soccer Team Roster
No.
Name
Position
Year
Program
Hometown
9
Thomas
Ang
Winger
1
University Studies - BA Arts
Ontario
22
Clession
Anklam
Centreback
1
College Prep
Brazil
13
Thiago
Oliviera
Fullback
1
Business Administration
Brazil
1
Jonathan
Bruggeling
Goalkeeper
3
Advance Care Paramedic
Fort McMurray, AB
7
John
Buhendwa
Winger
1
College Prep/Business Administration
Edmonton, AB
21
Elouan
Diaw
Midfielder
1
College Prep/Education
France
11
Ayman
Hassen
Striker
1
Business Administration
Fort McMurray, AB
2
Ryken
Jeffels
Defender
1
Engineering
Fort McMurray, AB
5
Djokira
Konate
Winger
2
Business Administration
Fort McMurray, AB
18
Hamza
Mahdi
Striker
1
College Prep
Fort McMurray, AB
14
Jacob
Marshall
Centreback
1
Business Administration
England
3
Lucca
Masse Shine
Fullback
1
College Prep
Montreal, QC/ Mexico
29
Julio
Merielles
Goalkeeper
4
Business Administration
Brazil
19
Paul
Musiwarwo
Midfielder
1
Engineering
Fort McMurray, AB
4
Ottys
Ondon
Midfielder
1
College Prep
Quebec
16
Osman
Abdulkadir Abdi
Winger
1
College Prep
Fort McMurray, AB
20
Rory
Polson
Striker
1
University Studies - BSc
Prince George, BC
10
Karl
Tronche
Midfielder
1
College Prep
France
15
Sahil
Walia
Midfielder
1
Bachelor of Nursing
Richmond, BC
8
Tom
Wessel
Fullback
1
College Prep
Germany
Our coach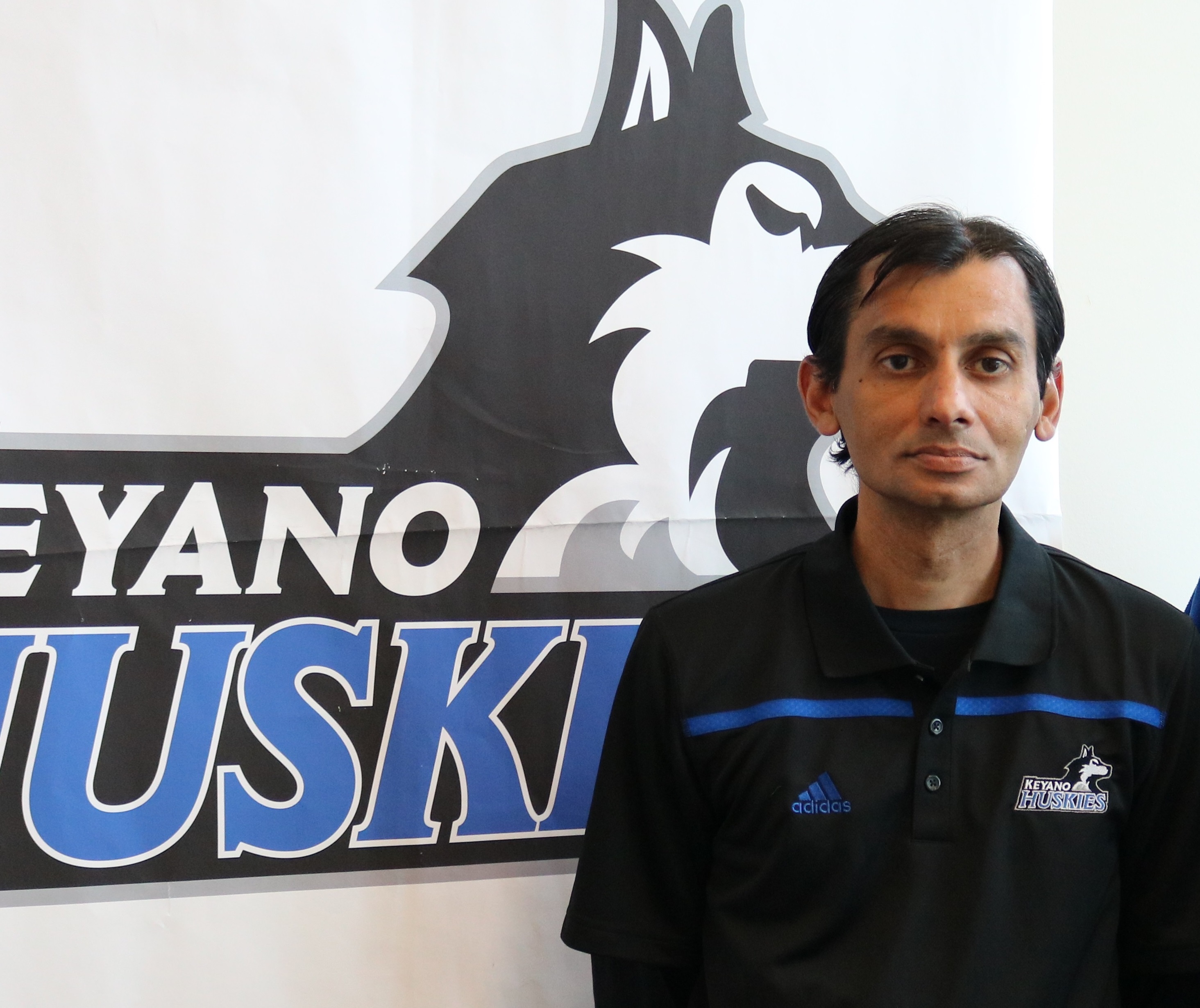 Head coach, Macky Singh has a long and successful track record of building and delivering soccer programs globally. He comes to us from Olds College where he coached for four years and was named the ACAC Men's Soccer Coach of the Year.
Prior to that he served as Regional Technical Director for Soccer New Brunswick and was the Head Coach of the Women's Soccer team at St. Thomas University from 2009 - 2014.
Singh spent eight years as the National Team Head Coach of the New Zealand Universities Women's Soccer National Team, where he led them in over 70 international matches, including three FISU World University Summer Games.
Singh has also served as a National Technical Director, Women's Soccer and Senior Women's National Team and was the U19 Women's National Team Head Coach for the Football Association of Malaysia.
He holds a Canadian Soccer National B Coach License, New Zealand Football National Academy Coaching License, and completed the FIFA Futuro III Instructors Course and National Coaching Certification Program (NCCP) Competition Development (Level III). He has a Bachelor's Degree in Sports Coaching and a Diploma in Sports Psychology.
Photos
Check out our team in action: