The Keyano Huskies men's basketball season runs from September to March each year. For information about our schedule and standings, check with the Alberta Colleges Athletic Conference (ACAC). Stay up-to-date throughout the season by following our team statistics.
If you would like to try out for our team, contact coach Jeremy Wielenga .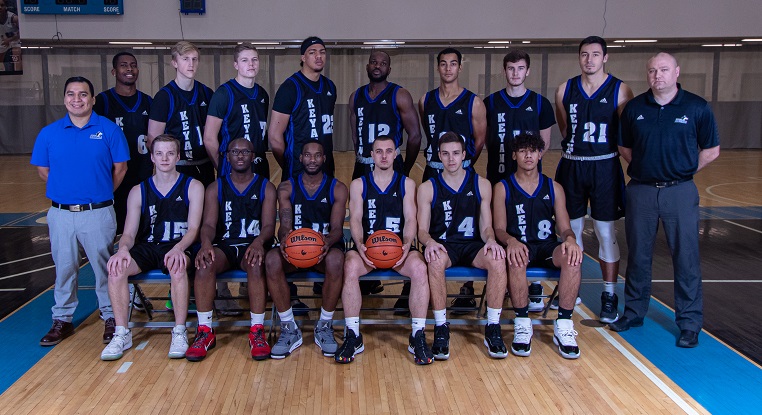 Men's Basketball Team Roster
No.
Name
Position
Height
Program
Hometown
04

Riley
Schaus

Guard
5'11
Business Administration
Brandon, ON
05
Jacob
Simmons
Guard
5'9
Business Administration
Fort McMurray, AB
06
Angelo
Mbituyimana
Guard
6'3
Business Administration
Calgary, AB
07
Carson
McKenzie
Forward
6'5
Business Administration
Calgary, AB
08
Tyrone
Kumson
Guard
6'0
Business Administration
Edmonton, AB
10
Dante
Ditner
Guard
6'2
Education
Edmonton, AB
11
Carson
Tylosky
Guard
6'2
Business Administration
High River, AB
12
Jonatas
Micheal
Forward
6'4
Social Work
Edmonton, AB
13
Dawson
Smadis
Forward
6'6
Business Administration
Edmonton, AB
14
Arnold
Nandwa
Guard
6'1
College Prep
Fort McMurray, AB
15
Dejean
Davis
Guard
6'4
Business Administration
Minneapolis, MN
21
Stefan
Jovcic
Forward
6'6
Education
Mississauga, ON
23
Noah
Simpson
Forward
6'8
Bachelor of Arts
Winnipeg, MB
Our coaches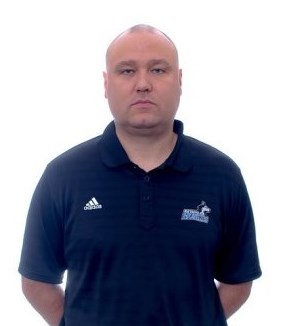 Head coach, Jeremy Wielenga, brings a wealth of knowledge to our basketball program. He is a National Coaching Certification Program (NCCP) Level III Basketball Certified Coach. He was previously the assistant coach for U Sports men's basketball programs at the University of Winnipeg (2016-17), Lakehead University (2014-2015) and Brandon University (2010-2014).
Wielenga coached high school boys' basketball from 2007 to 2016 in his hometown of Brandon, Manitoba. During this time, he led Neelin High School to a Manitoba High Schools Athletic Association AAA championship in 2008.
Before coaching, he played collegiate basketball for the University of British Columbia Okanagan in the Pacific Western Athletic Association from 2002 to 2003.
Jeremy Wielenga is supported by Matt Morrison, our assistant coach.
Photos
Take a look at our team in action: