Keyano College students are with us for a short time, but what they take away with them lasts a lifetime. We're so proud of all of our graduates, our community of alumni are making waves and we want to recognize them.
You will have the opportunity to recognize one of your own with the distinguished alumni award. Each year a Keyano alumni will receive this award, and will be a part of this year's Convocation.
2019 Distinguished Alumni Award recipient: Nicole Bourque-Bouchier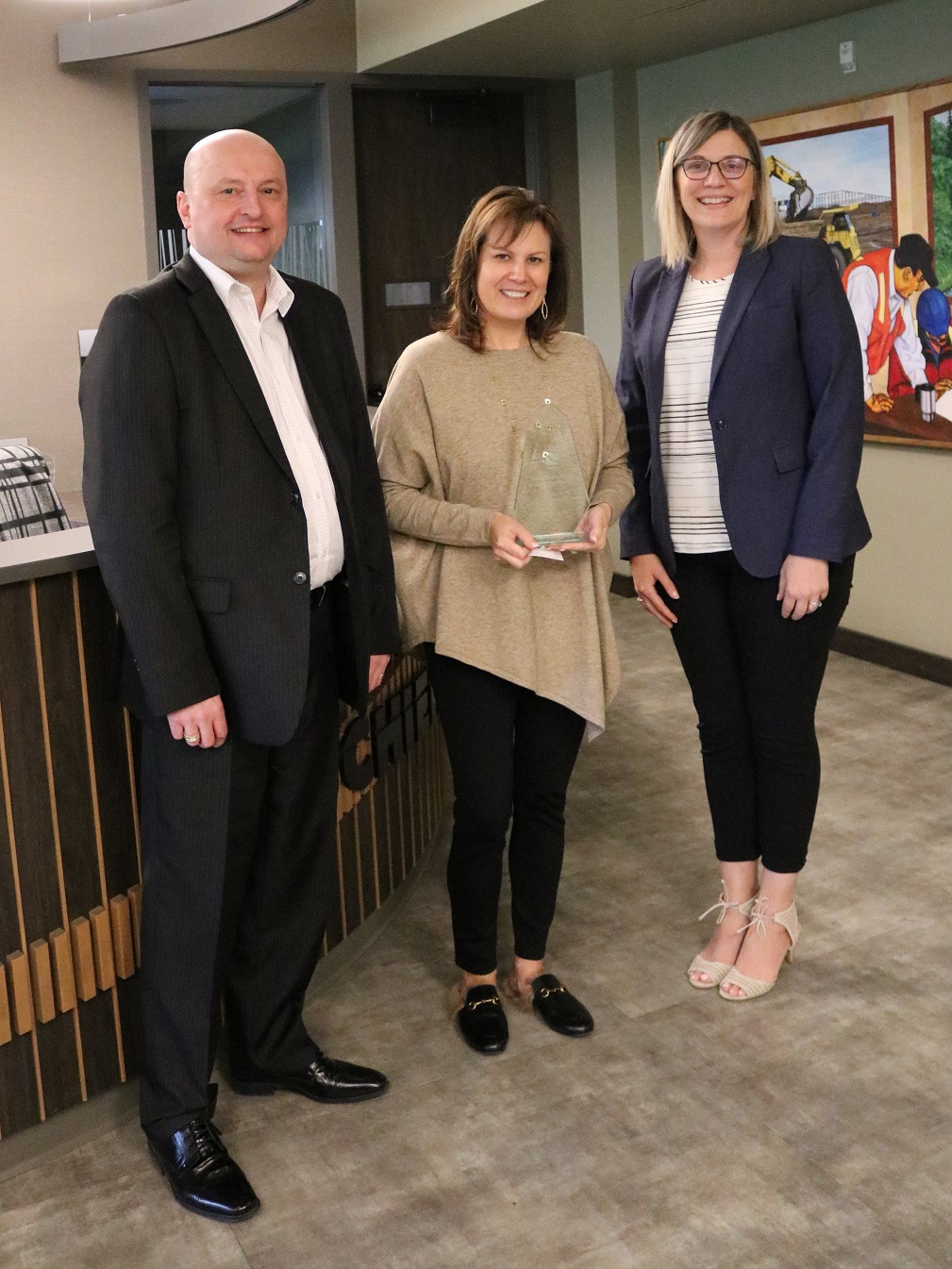 A flight delay meant she wasn't able to personally attend our Convocation, but we were thrilled to personally present our 2019 Distinguished Alumni Award winner Nicole Bourque-Bouchier with her award recently. The Chief Executive Officer and co-owner of The Bouchier Group, one of the largest Indigenous-owned and operated companies in the Athabasca Oil Sands is a long-time resident of Fort McMurray, a member of the Mikisew Cree First Nation, and a trailblazing, dedicated community activist and advocate for Indigenous women's economic empowerment.
Pictured with Nicole is Keyano College President and CEO Trent Keough and Advancement Services Manager Michelle Toner.
2018 Distinguished Alumni Award Recipient: Kendal Netmaker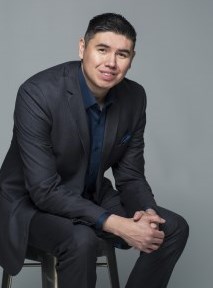 In 2018, we were thrilled as we celebrated Keyano Alum and former Husky, Kendal Netmaker.
Kendal is one of Canada's leading entrepreneurs and speakers from Sweetgrass First Nation, SK. Kendal took University Studies at Keyano College, attending the College as a student athlete. After graduating from Keyano College, Kendal launched his lifestyle apparel brand, Neechie Gear while completing two degrees from the University of Saskatchewan, and quickly grew his brand across North America.
Kendal has since founded multiple businesses and won over 25 business awards including being a runner-up for the Youth Business International (YBI) Global Entrepreneur of the Year. Kendal speaks professionally to thousands of people every year on motivation, leadership and the power of telling your story.
The generous support of alumni and friends helps Keyano College to provide excellent education, training and services that prepare people for the challenges of work and enhance individual growth.
If you would like to help, contact our Advancement Team.
Keep checking this page for updates, this is where you'll find resources and benefits, exclusive to Keyano Alumni.