Alberta Sport Development Centre
The Alberta Sport Development Centre (ASDC) – Northeast is dedicated to enhancing the development of elite and emerging athletes and coaches, with and without disabilities. As part of the ASDC Network, we provide a holistic training environment for athletes, as well as resources for coaches, mentors and parents.
Our athletes and coaches develop an acute awareness of their bodies, the ability to manage their minds and a solid understanding of the science of sport that helps them reach their full potential, compete at higher levels and excel through the national ranks.
ASDC's programs and services offer exclusive learning opportunities through sport science initiatives and mentorship from experts in the fields of strength and conditioning, sports nutrition and mental skills. Our programming includes the following:
Coach Development Program
Summer Program
ASDC-NE is excited to be hosting its Sport Performance Summer Program. Join us for 1 week, multiple weeks or the entire summer! We are committed to helping athletes in the Wood Buffalo Region enhance their sport programs! From Strength and Conditioning Programs, Mental skills and Nutrition education we will equip athletes with skills to have a successful season!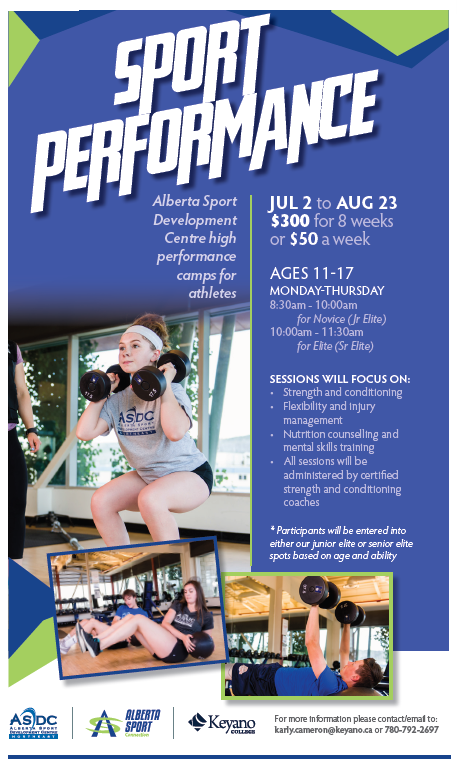 Funding partners
We are grateful for the support of the Government of Alberta, Alberta Sport Connection and Keyano College.