Tiger dam deployment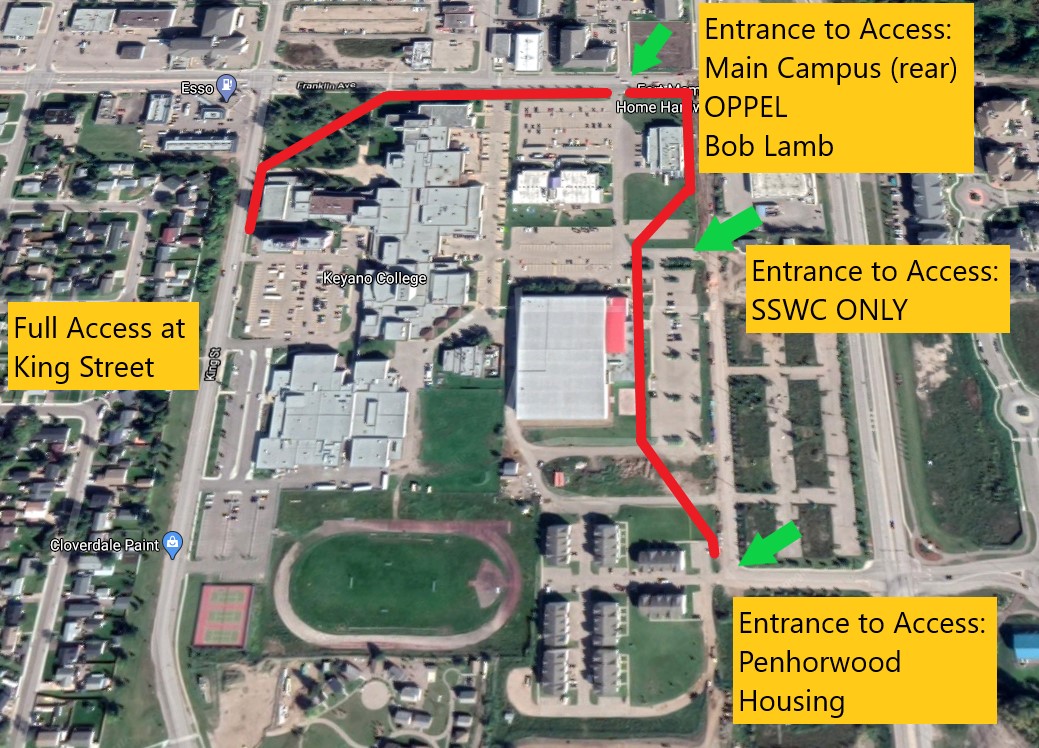 We are currently working on the installation of Tiger Dams as part of the flood mitigation at our Clearwater Campus (downtown location).
Please review the attached picture which shows the Tiger Dam layout (in red), and the entrances required to be used for access to our various buildings.
In the event of a flood, all entrances will be closed. Please be aware that some vehicle entrances along with specific walkways may be affected by the Tiger Dam deployment. We are therefore leaving some room to allow for vehicle and pedestrian traffic.
King Street – Full Access to Main Entrance and Theatre
Franklin Street – Access to Bob Lamb, OPPEL, Main Clearwater Campus (rear)
Penhorwood Street – Access to SSWC and Penhorwood Housing
We request that you keep speeds down in the parking lots as staff will be working in those areas to deploy the Tiger Dams.
Thank you for your patience as we mitigate flood risk for our College.
News Updates
Updates will be posted when warranted.