September October November December
September 2023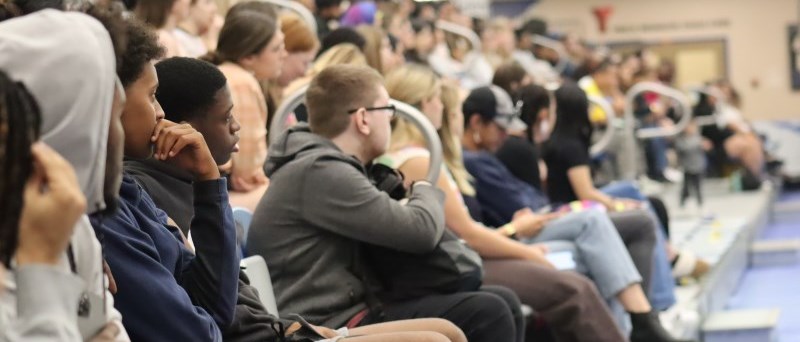 4 September - Labour Day (College Closed)
Labour Day is an annual holiday to celebrate the achievements of workers. Labour Day has its origins in the labour union movement, specifically the eight-hour day movement, which advocated eight hours for work, eight hours for recreation, and eight hours for rest.
7 September - Ukrainian-Canadian Heritage Day
Ukrainian Canadian's have been a part of the Canadian cultural mosaic since 1891. They have made a profound mark on the development of Canada through their contributions to arts and culture, politics, education, and sports.
4th Week September - Gender Equality Week
Gender Equality Week is an opportunity to raise awareness of the important contributions women and gender diverse communities have made to the growth, development, character and identity of Canada, celebrate the significant achievements and accomplishments that we have made in advancing gender equality, and reconfirm our commitment to address persistent gender equality gaps in our country.
15-17 September - Rosh HaShanah
Rosh HaShanah is the Jewish New Year.
25 September - Apprenticeship Day
Tradespeople are the backbone of the Albertan economy, and Apprenticeship Day recognizes and promotes the tremendous value of apprenticeship education in Alberta.
30 September - National Day for Truth and Reconciliation
Each year, September 30 marks the National Day for Truth and Reconciliation.
The day honours the children who never returned home and Survivors of residential schools, as well as their families and communities. Public commemoration of the tragic and painful history and ongoing impacts of residential schools is a vital component of the reconciliation process.
---
October 2023

October - Disability Employment Awareness Month
Disability Employment Awareness Month (DEAM) promotes the inclusion of workers with disabilities in Alberta's economy.
October - Islamic Heritage Month
October is Islamic History Month. It gives us an opportunity to learn about the diversity of people who follow the Islamic faith, recognize their contributions, and honour the rich history of Islam.
October - Women's History Month
October is Women's History Month in Canada, a time to celebrate the women and girls from our past, and our present, who are contributing to a better, more inclusive Canada.
1 October - National Senior's Day
Every year, on October 1, we celebrate seniors in Canada and express our gratitude for all of their invaluable accomplishments and contributions that have helped shape Canada into the strong and inclusive country it is today.
4 October - Sister's in Spirit Day
On October 4, Sisters in Spirit Day honours missing and murdered Indigenous women and girls, and shows support for their loved ones.
9 October - Thanksgiving Monday (College Closed)
Thanksgiving or Thanksgiving Day, is an annual Canadian holiday and harvest festival, held on the second Monday in October, which celebrates the harvest and other blessings of the past year.
10 October - World Mental Health Day
The overall objective of World Mental Health Day is to raise awareness of mental health issues around the world and to mobilize efforts in support of mental health.
11 October - International Day of the Girl Child
October 11 is International Day of the Girl Child, a day dedicated to celebrating the voices and power of girls, championing their rights worldwide, and reflecting on the challenges they continue to face because of their gender.
18 October - Persons Day
October 18 is Persons Day in Canada. It marks the day in 1929 when the historic decision to include women in the legal definition of "persons" was handed down by Canada's highest court of appeal.
---
November 2023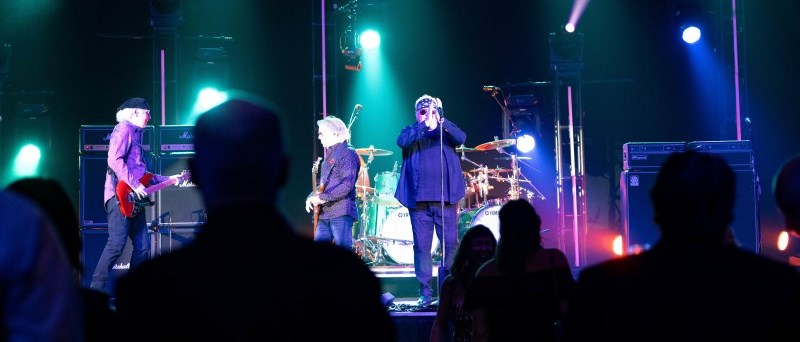 November - Hindu Heritage Month
November is Hindu Heritage Month, a moment to acknowledge and celebrate the many outstanding contributions that Canadians of Hindu heritage continue to make to building a strong and prosperous country.
4 November - Diwali
Diwali, also known as Deepavali or the Festival of Lights, is one of the most important festivals in Indian religions. It symbolises the spiritual "victory of light over darkness, good over evil, and knowledge over ignorance". The festival is widely associated with conflagrations between good and evil entities.
5-11 November - Veteran's Week
Every year, Nov. 5 to 11 is Veterans' Week, an opportunity for Canadians to honour the extraordinary efforts and sacrifices of our veterans.
7 November - Inuit Day
International Inuit Day honours the vibrant culture and rich history of Inuit communities in Canada and around the world. All Canadians are invited to join in celebrating the significant contributions of Inuit in Canada.
8 November - National Aboriginal Veteran's Day
November 8 marks National Indigenous Veterans' Day, honouring the important contributions of Indigenous Peoples in service to Canada.
11 November - Remembrance Day (College Closed November 13 in lieu of)
Remembrance Day is a memorial day observed in Commonwealth member states since the end of the First World War in 1919 to honour armed forces members who have died in the line of duty.
13-17 November - International Education Week
International Education Week (IEW) is celebrated worldwide every third week of November. Our celebrations here in Canada coincide with those held in over 100 countries around the globe.
14 November - Métis Week
Métis Week celebrates the heritage, history and contributions of Métis people to Alberta and Canada with events held across the province.
16 November - Louis Riel Day
Louis Riel Day pays tribute to the life and work of Louis Riel and honours the distinct culture and heritage of Métis people in Alberta.
19 November - Women's Entrepreneurship Day
Every November 19 we celebrate Women's Entrepreneurship Day for its focus on empowering women and girls to become active participants in economies in their countries. By creating and bolstering networks of women leaders, innovators and entrepreneurs, women initiate and grow businesses, which drives economic expansion and the development of our communities.
20 November - Transgender Day of Remembrance
The Transgender Day of Remembrance, also known as the International Transgender Day of Remembrance, has been observed annually on November 20 as a day to memorialize those who have been murdered as a result of transphobia.
20 November - National Child Day
Canada has declared November 20th as National Child Day to celebrate the rights of children. November 20th was chosen as the day to celebrate National Child Day because the United Nations adopted the United Nations Convention on the Rights of the Child (UNCRC) on November 20, 1989.
20-26 November - Canada history Week
Canada History Week provides all Canadians with opportunities to learn more about the people and events that have shaped the country that we know today.
25 November (starting) - 16 Days of Activism Against Gender Violence
The 16 Days of Activism Against Gender-based Violence is an annual international campaign that begins on November 25, the International Day for the Elimination of Violence Against Women, and goes until December 10, the Human Rights Day. This campaign started in 1991 to call out and speak up on gender-based violence, and to renew our commitment to ending violence against women, girls, and 2SLGBTQI+ individuals.
28 November (starting) - Hanukkah
Hanukkah is a Jewish festival commemorating the recovery of Jerusalem and subsequent rededication of the Second Temple at the beginning of the Maccabean Revolt against the Seleucid Empire in the 2nd century BCE.
---
December 2023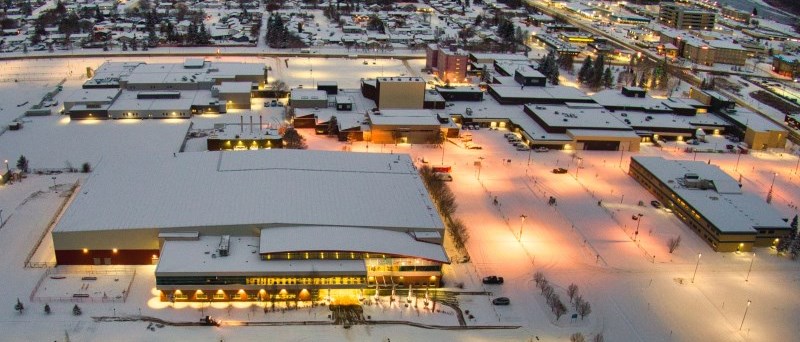 3 December - International Day of Persons with Disabilities
The United Nations recognizes International Day of Persons with Disabilities (IDPD) each year on December 3. This day increases awareness of diverse abilities and promotes inclusion for Albertans with disabilities.
6 December - National Day of Remembrance of Action on Violence Against Women
It has been over 30 years since the murder of 14 young women at Polytechnique Montréal (December 6, 1989). This act of violent misogyny shook our country and led Parliament to designate December 6 as The National Day of Remembrance and Action on Violence Against Women.
10 December - Human Rights Day
Human Rights Day is celebrated every year on December 10 — the day on which the United Nations General Assembly (UNGA) adopted the Universal Declaration of Human Rights in 1948.
14 December - Anniversary of the Truth and Reconciliation Final Report
The Truth and Reconciliation Commission (TRC) provided those directly or indirectly affected by the legacy of the Indian Residential Schools system with an opportunity to share their stories and experiences.
25 December - Christmas Day (College Closed December 25-31)
Christmas is an annual Christian festival commemorating the birth of Jesus Christ, observed primarily on December 25 as a religious and cultural celebration among billions of people around the world.
26 December - Kwanzaa
Kwanzaa is an annual celebration of African-American culture from December 26 to January 1, culminating in a communal feast called Karamu, usually on the sixth day.
31 December - New Year's Eve
The last day of the Gregorian calendar is commonly referred to as "New Year's Eve."